SCOTTSDALE ARABIAN HORSE SHOW 2020
WestWorld 
16601 N. Pima Road
AZ 85260, Scottsdale, United States
| | |
| --- | --- |
| Organizer | Arabian Horse Association of Arizona |
Since 1955 the Annual Scottsdale Arabian Horse Show has set the pace in the Arabian horse world. The first show was held at the grounds of the Arizona Biltmore Hotel, which was a beautiful setting for a horse show. The Scottsdale Arabian Horse Show was a first class show from the very first day. After the show's beginnings at the Arizona Biltmore, Ann McCormick bought 150 acres in Scottsdale and made it into the horse facility known as Paradise Park which served the needs of the show for many years.
Since that time, the show has been held at Westworld in Scottsdale. It has grown from 50 horses to nearly 2400 horses bringing top owners, trainers and breeders from around the world competing for a chance at winning in an impressive variety of disciplines. Episodes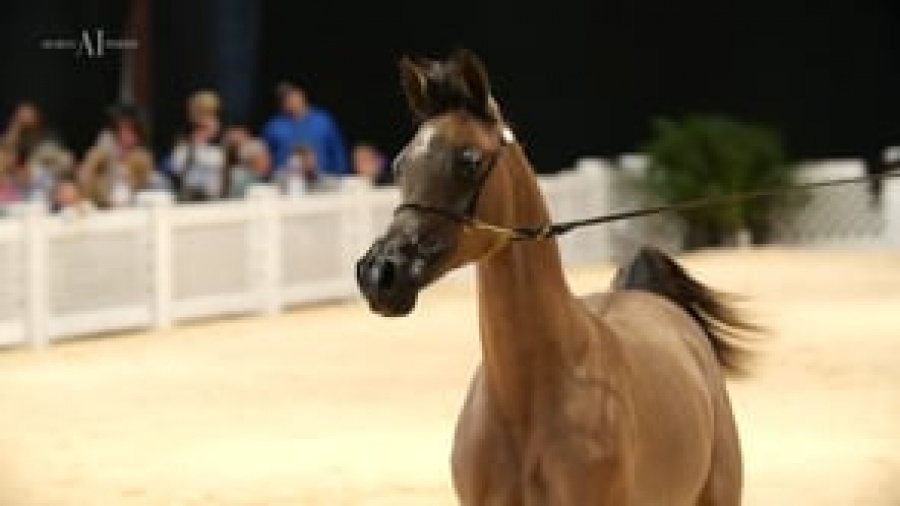 EPISODE 1
Welcome to the "Greatest Horse Show on Earth"! Enjoy our coverage of the first weekend with footage from around the grounds and the International Scottsdale Classes.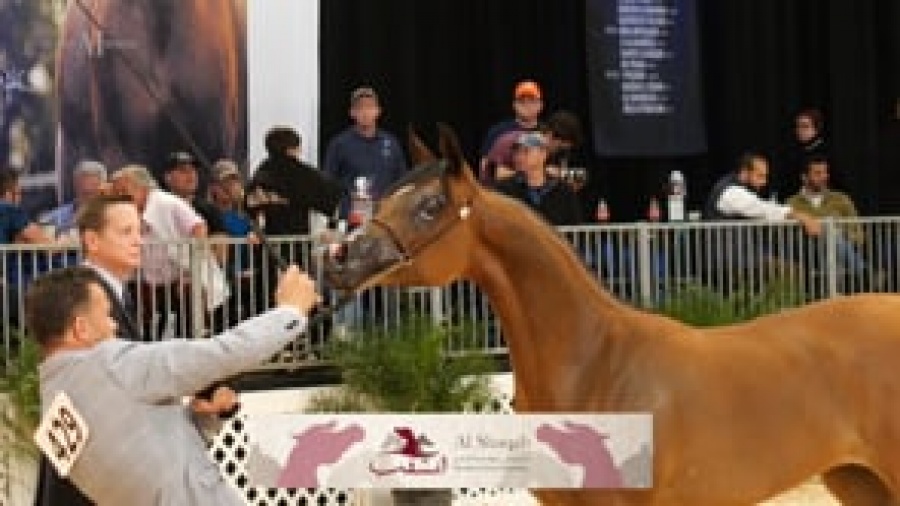 EPISODE 2
Take a look at our best moments from the Championship taking place in the International Arena at the Scottsdale Arabian Horse Show 2020. Exceptional horses and the usual excitement around the arena made just everything shine even brighter here!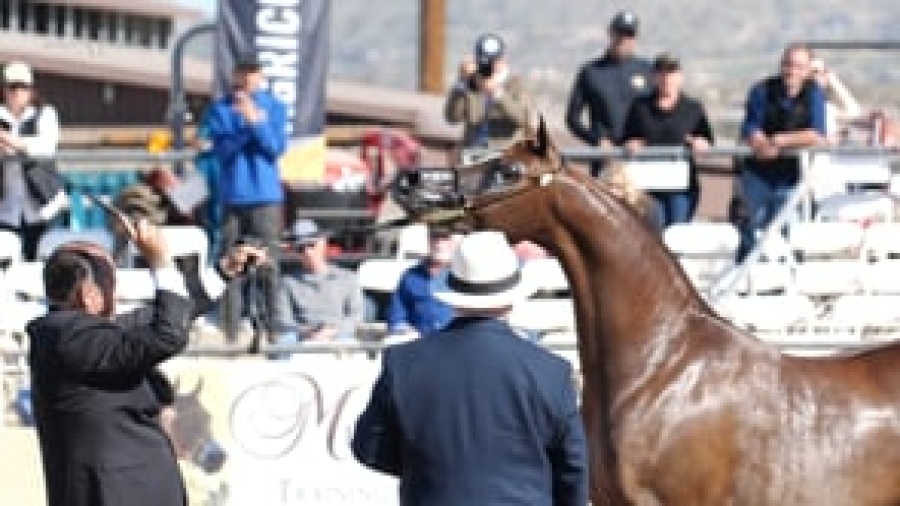 EPISODE 3
Have a look around the "Greatest Horse Show on Earth" with a special guest: Miss Arizona Teen 2020. There is a lot going on at this huge show everyday, let us show you the best from these amazing days!
Tributes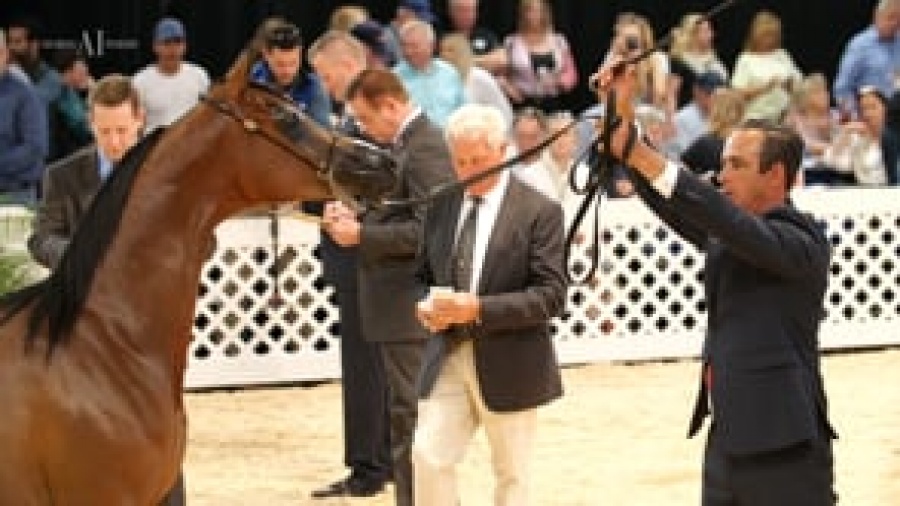 EMILIANO INZ - Yearling Colts Class
First show and first experience at the Scottsdale Arabian horse show 2020 for this young nice colt proudly owned by Susan Vince of Iniziare Arabians achieving the Top 4 ranking.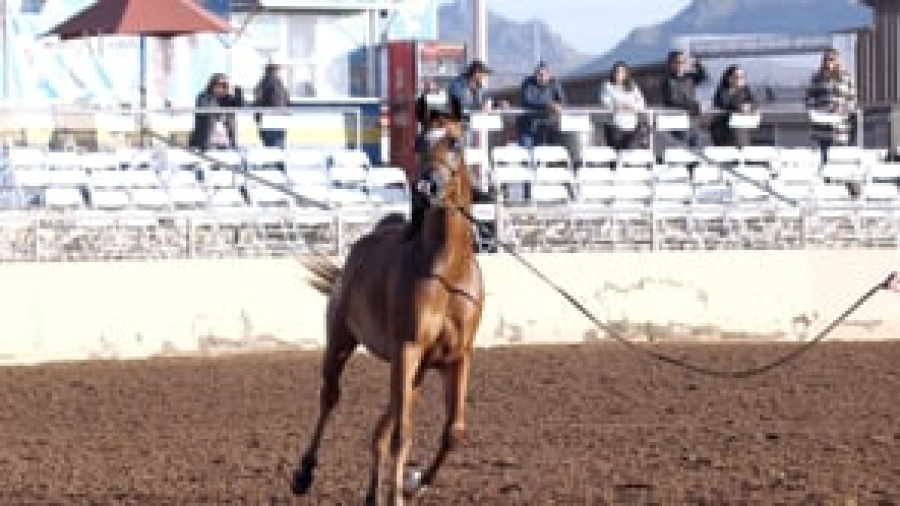 MD ATHENA - Fillies 2 years old Class
Enjoy with us the graceful MD ATHENA (Truest x Anastasiaa) that ranked among the Top Ten in the 2-year-old Fillies category on the lead of Austin Colangelo at the 2020 Scottsdale Arabian Horse Show. Proudly representing Isra Arabians.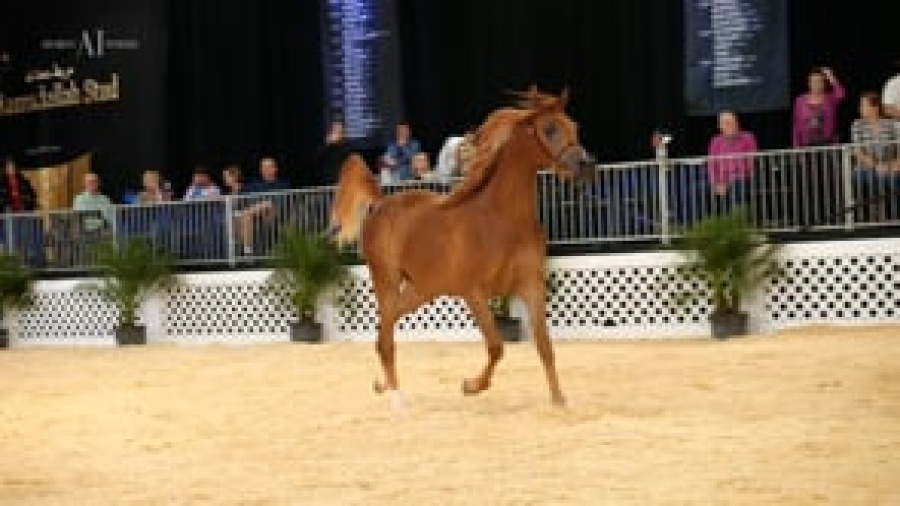 ARIA CHARLIZE - Junior Fillies Class
Enjoy the performance of this graceful Filly by Conquest BR (Versace) out of Jawharra (Thee Desperado) in the 2-year-old Fillies at the Scottsdale Arabian Horse Show, presented by Andy Sellman.
Standing at Sahara Scottsdale.
Proudly owned by Liwa Stud.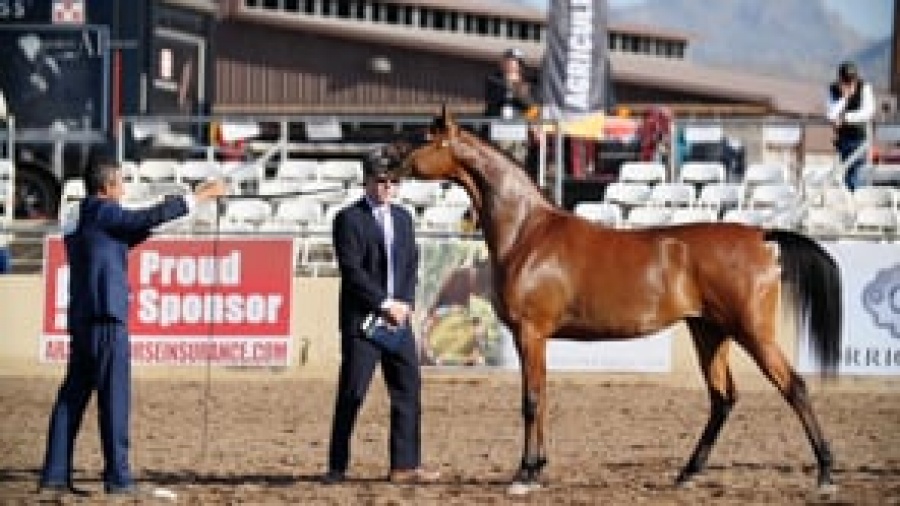 MARCELINA INZ - Junior FIllies Class
Enjoy the nice performance of Marcellina INZ through the words of her proud owner Suzanne Vince and her trainer Claudinei Machado.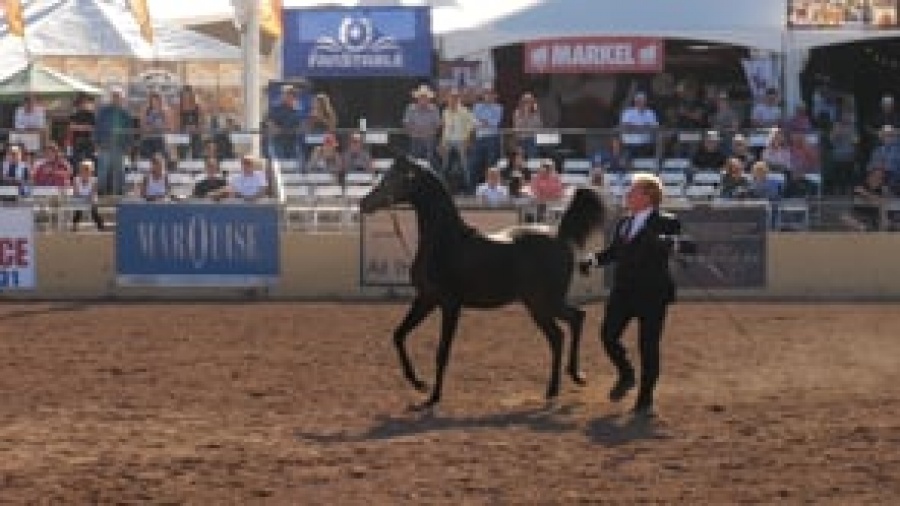 MANDALORIAN - Yearling Colts Class Winner
First time in Arena for this astonishing young colt proudly owned by the Marino Family alongside David Boggs.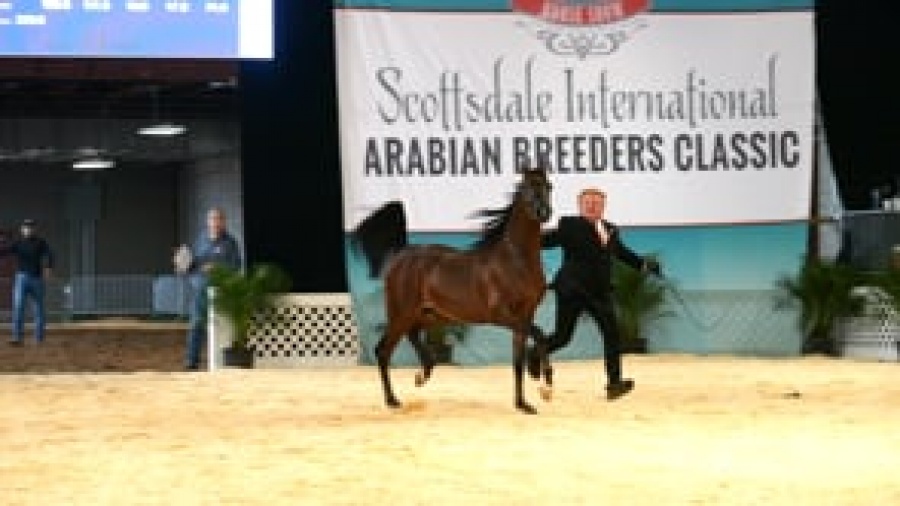 OFW RENEGADE - Junior Colts Class Winner
Great Show in the arena of Scottsdale for this young Colt proudly owned by Orrion Farm and shown to perfection by David Boggs!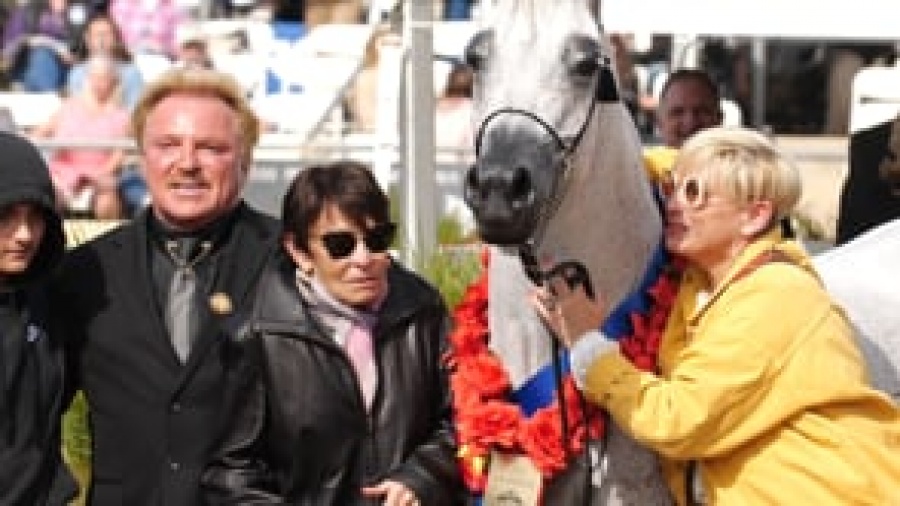 PERFINKA - Gold Champion Senior Mare
And the Queen made it again! With her outstanding movement and beauty, she conquered the hearts of the crowd and was awarded the 2020 Scottsdale Gold Champion Medal for the 4th time after the achievements at the Las Vegas show, the US Nationals and the Breeders Finals. She not only represented her beloved Bialka Stud but also her American family - Cedar Ridge Arabians and was perfectly presented by Mr. David Boggs.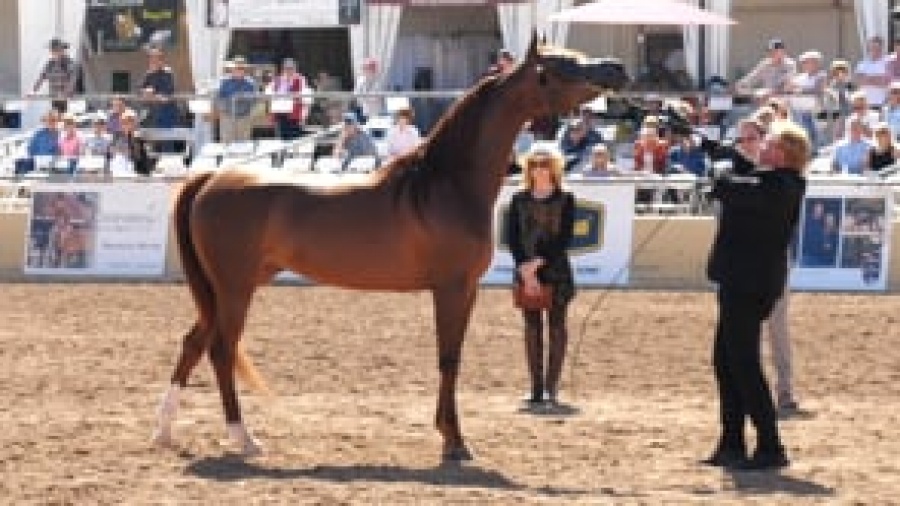 DANDARA LA - Senior Mares Class Winner
Don't miss this beautiful mare winning her class presented by David Boggs in the Scottsdale Arabian Scottsdale Arabian 5 Year Old Mares! Proudly owned by Haras Cruzeiro.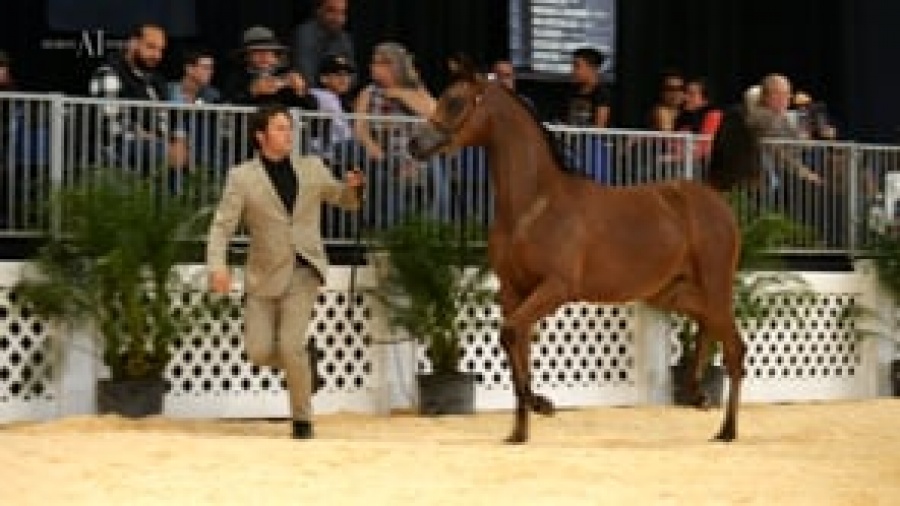 ALJASSIMYA FARM CLASSES
Two outstanding yearlings competing alongside Giacomo Capacci for the Gold Title honours. ?MISSINA ALJASSIMYA - Class Winner & International Breeders Egyptian Heritage Yearling Fillies and ?ENAN ALJASSIMYA - Class Winner & Y.C. Highest Score - International Arabian Breeders Classic Yearling Colts.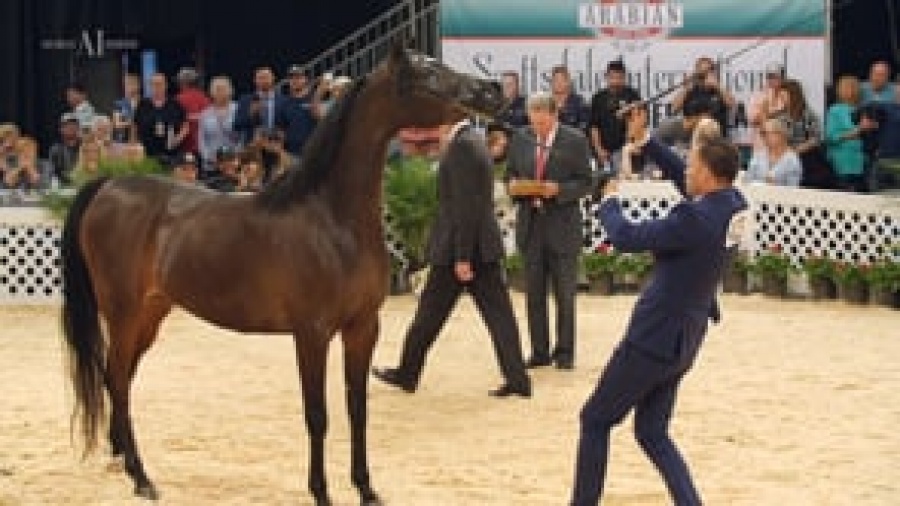 PITONISA AS - Senior Mare Class Winner
She is simply what dreams are made of! She mesmerised the whole arena with her beauty in the Scottsdale International Mares division obtaining the highest score of the show alongside Sandro Pinha. Proudly owned by Albidayer Stud. MANDALORIAN - Yearling Colts Championship
MANDALORIAN - by EKS Alihandro out of Love Chimes LD, a daughter of the great sire KM Bugatti - simply got all eyes on him as he performed in the arena alongside David Boggs! He won the Unanimous Champion title in his class Yearling Colts of Jan 1 - Apr 15 and...a Whole Brand-New Exciting Story has started!
Proudly owned by Marino Arabians.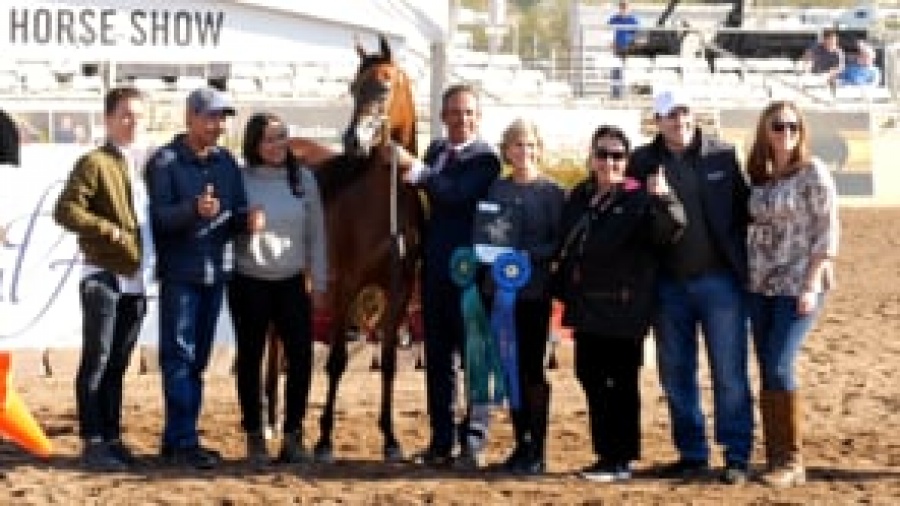 MARCELINA INZ - Junior Fillies Championship
MARCELINA INZ (Marajj x Satin Doll GA) 
This filly proved her value once again in Scottsdale, by winning her Two Year Old Junior Filly Class with a great performance.
Shown by Claudinei F. Machado for her proud owner Suz Vince (Iniziare Arabians): MISTIC DOMINIC HVP - Gold Champion Junior Filly
Enjoy with us the beautiful MISTIC DOMINIC HVP winning the Unanimous Gold Champion Filly title alongside Rodolfo Guzzo. Another great product by Dominic M - out of Misticky Marajj HVP! Congratulations to her owners Robyn Andrews and Sylvain Allard.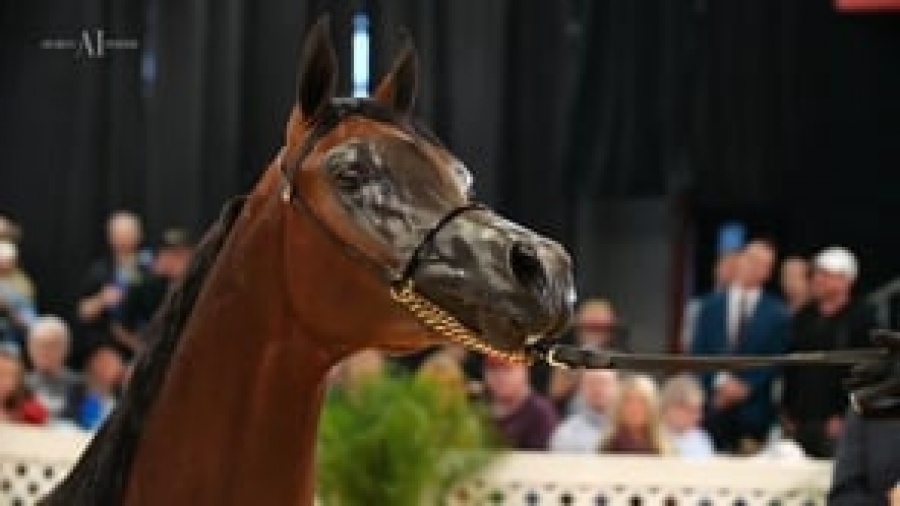 OFW RENEGADE - Gold Champion Junior Colt
Have a look at this wonderful colt by FA El Rasheem out of RHR Lovely (DA Valentino) winning the Gold Champion Junior Colt title beautifully presented by David Boggs in the Scottsdale International Arabian Breeder! Proudly bred and owned by Orrion Farms.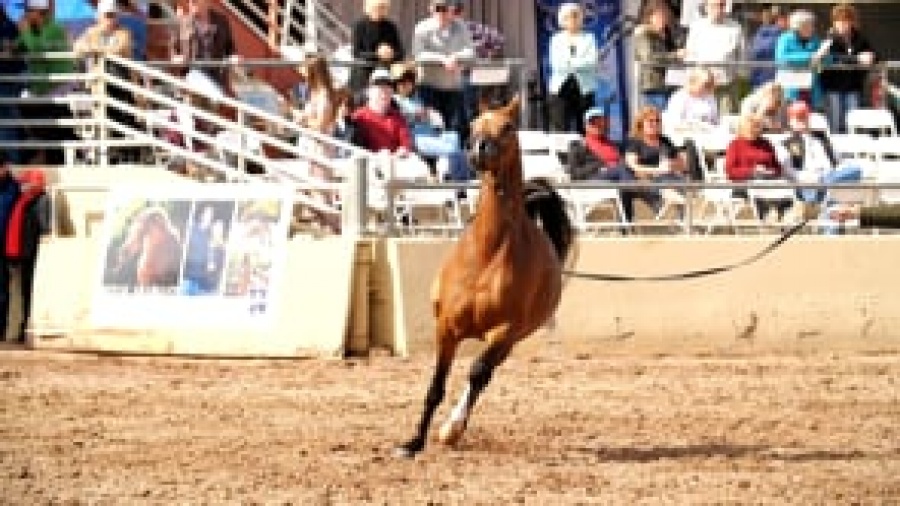 UNFORGETTABLE J - Senior Mares Championship
Enjoy with us this beauty by MPA Giovanni out of RH Triana - already US and Canadian National Champion Futurity Filly - in the Mares Championship presented by Michael Byatt at the Scottsdale Arabian Horse Show 2020. Proudly owned by Jerland Arabians.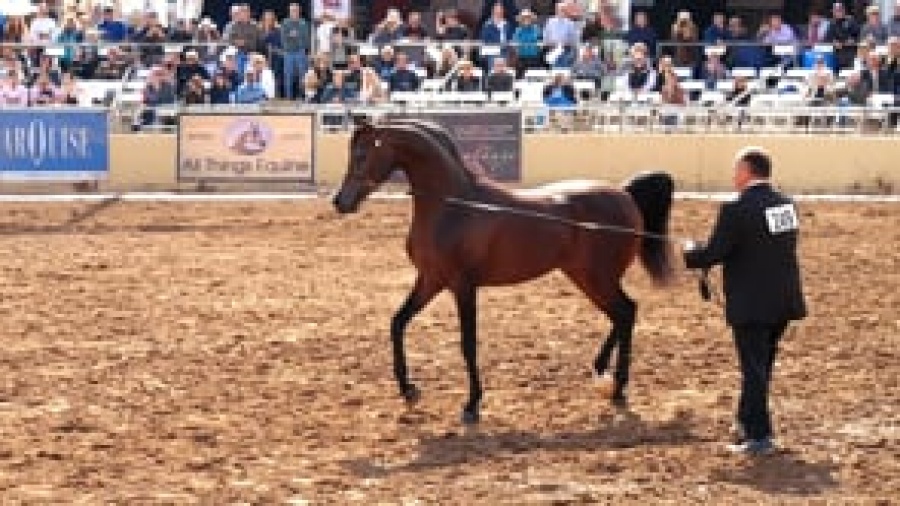 SOUL OF MARWAN AS - Reserve Champion Senior Stallion
A great achievement for Arabian Soul Partners and SOUL OF MARWAN AS conquering the Reserve Champion Stallion in Scottsdale perfectly presented by Rodolfo Guzzo. Congratulations to all involved!!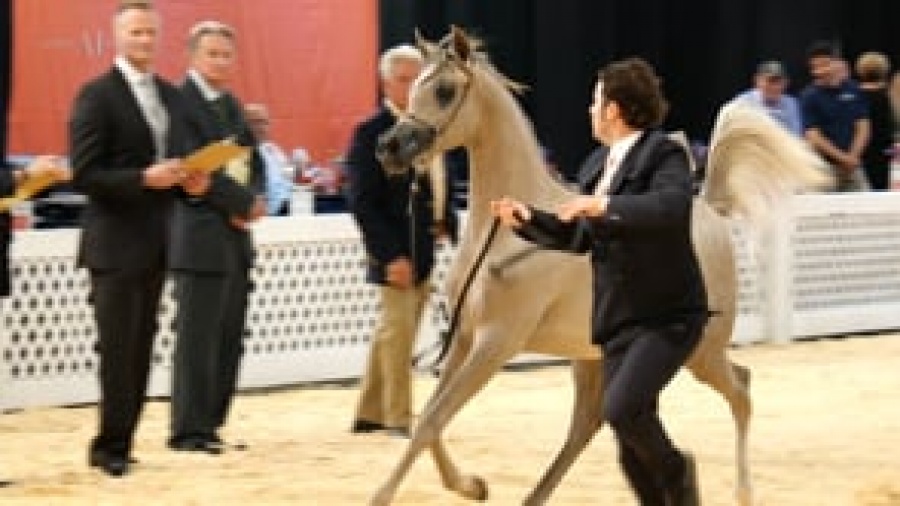 ALJASSIMYA FARM ACHIEVEMENTS
Great results for Aljassimya Farm at the Scottsdale Arabian Horse Show 2020. Here the champions that made AJF proud. Congratulations to the whole AJF Farm team!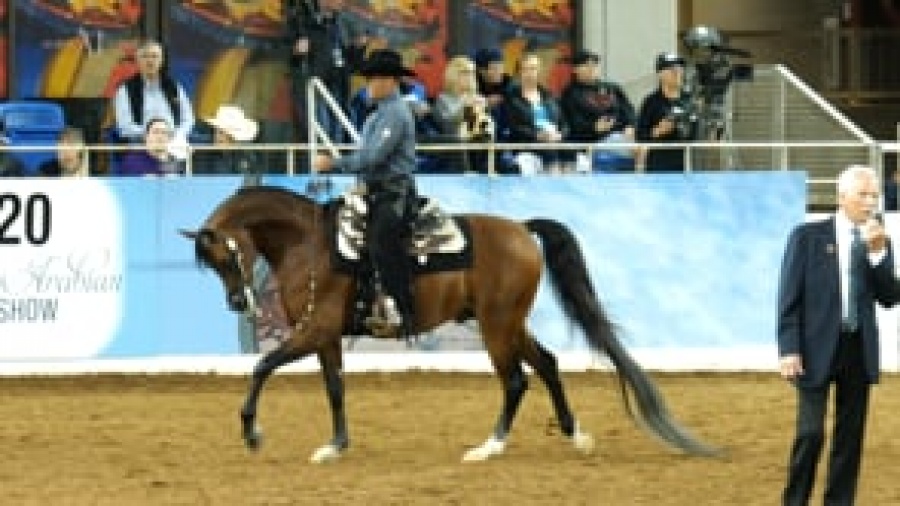 KOLA J - ARABIAN WESTERN PLEASURE CHAMPION
Congratulations to KOLA J - Purebred Arabian by Khaja out of Jer Koko - achieving the Scottsdale Arabian Western Pleasure Champion 2020 medal, proudly representing his owner Larry Jerome (Jerland Arabians).