ALJASSIMYA FARM ONLINE SHOW - EUROPEAN EDITION - 1ST ROUND
| | |
| --- | --- |
| Organizer | Aljassimya Farm & Arabian Insider |
The new challenge the world is facing requires UNITY and ABILITY TO ADAPT.  The Aljassimya Farm Online Show is a new concept of Arabian Horse Show that for the first time ever is entirely held online. A digital event exclusively supported by Aljassimya Farm as a way of reviving the Arabian Horse business in such difficult times and helping the most affected countries through donations to the hospitals. What's more, the Aljassimya Farm Online Show is the first TV format ever to include a presenter, judges and horse contenders presented through pre-recorded videos. Watch it on Arabian Insider's FB page or on www.aljassimyafarm.com/onlineshow/.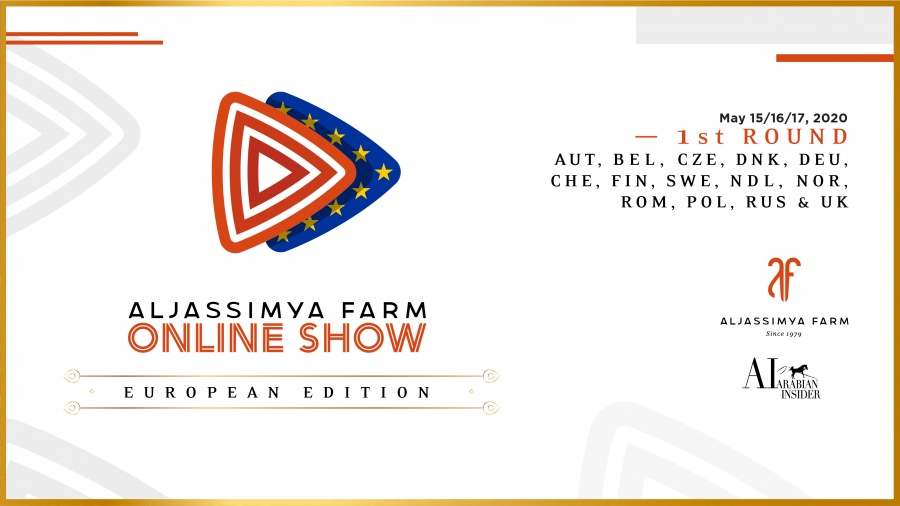 Episodes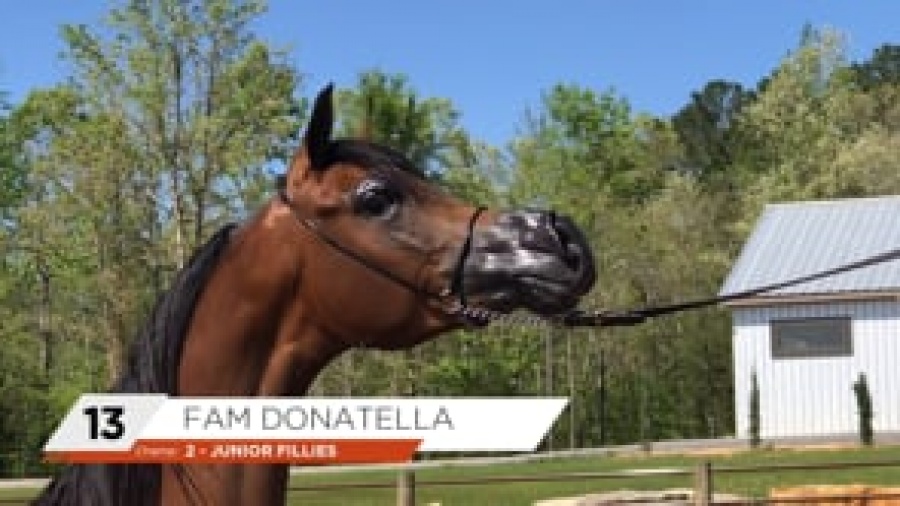 PROMO
After the successful Italian and American editions, the AJF Online Show is ready to land in Europe!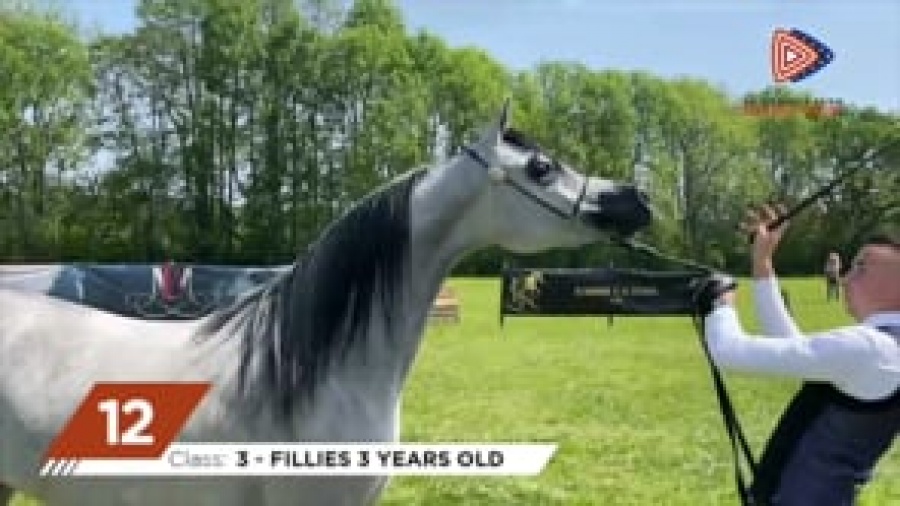 DAY 1
The AJF Online Show starts with the Female Classes with horses presented both by professional handlers and amateurs. Enjoy!
Results
FILLY FOALS CHAMPIONSHIP
Gold
H.F. JOPHIEL (Heartfall Arabians)
Silver
K.A. SALMA PADRONA (Koo Arabians)
Bronze
TU ELENA (Turban Stud)
COLT FOALS CHAMPIONSHIP
Gold
TU IZZAT (Turban Stud)
Silver
KVESTANZ (Three Graces Arabians)
Bronze
NORDIC CAEBASTIAAN (Fanny Stenberg)
YEARLING FILLIES CHAMPIONSHIP
Gold
B.A. NOYA (BemBom Arabians)
Silver
AB SHROUK (Abhed Arabians)
Bronze
KALIFA PKA (Mrs Petra Mulder)
JUNIOR FILLIES CHAMPIONSHIP
Gold
EMBRACE K.A. (Knocke Arabians)
Silver
DUCHESS AMAIYAA DMC (Arabians Imperial)
Bronze
MERAVIGLIOSAAH MCA (Al Orasia Stud)
SENIOR MARES CHAMPIONSHIP
Gold
DS DONNA MARIA (Mrs Danielle Saelens)
Silver
CAZA AL SOOR (Al Soor Stud)
Bronze
MAYA AS (De Cartherey Arabians)
YEARLING COLTS CHAMPIONSHIP
Gold
KA KHALUA (Koo Arabians)
Silver
WIRAT (Rj Arabians)
Bronze
DA MAGIC MASZANTI (Lore Beckers)
JUNIOR COLTS CHAMPIONSHIP
Gold
RANNAN AKMAL (AKmal Stud)
Silver
MAHASIN DE CARTHEREY (De Cartherey Arabians)
Bronze
VIGAZ PKA (Mrs Petra Mulder)
SENIOR STALLIONS CHAMPIONSHIP
Gold
ETORYK (Flaxman Arabians)
Silver
MAJOR AL KHALEDIAH (Turban Stud)
Bronze
EBENOS (Flaxman Arabians)