GAZAL AL SHAQAB
| | |
| --- | --- |
| Age/Sex | Stallion |
| Date of Birth | |
| Colour | Bay |
| Bloodline | Mixed Blood |
| Breeder | Al Shaqab Member of Qatar Foundation |
| Owner | Al Shaqab Member of Qatar Foundation |
Gazal Al Shaqab is a World Champion as well as a sire and grandsire of World Champions, including Marwan Al Shaqab and Kahil Al Shaqab. A stallion of great type, balance and quality, he was selected for a breeding lease by the historic Polish studs Janów Podlaski and Michalów where he produced multiple champions, including the two World Champions, Pianissima and Emandoria. 
Representing a thoughtful blend of Egyptian, Polish, Russian and American bloodlines, Gazal Al Shaqab is a son of the beautiful straight Egyptian champion, Anaza El Farid. Kajora, his dam, was a truly unforgettable mare. Named a US Champion mare before she was acquired by Al Shaqab, her sire Kaborr was a US Reserve National Champion and her dam, Edjora, was a pure Polish mare from the lauded "E" dynasty. Gazal Al Shaqab's pedigree reflects many of the most celebrated Arabian sires and dams in modern history, including Ruminaja Ali, Naborr, Ansata Ibn Halima, Exelsjor, Bint Deena and Bint Kholameh.
Gazal is now standing at Giacomo Capacci Arabians.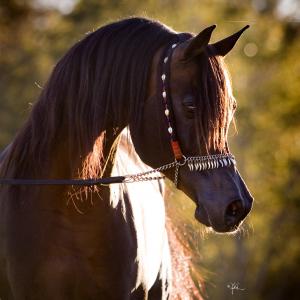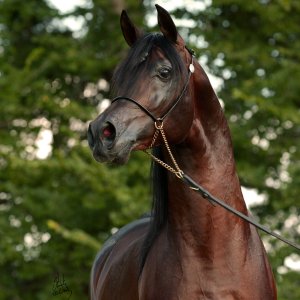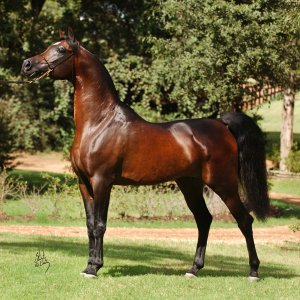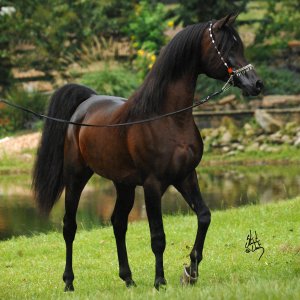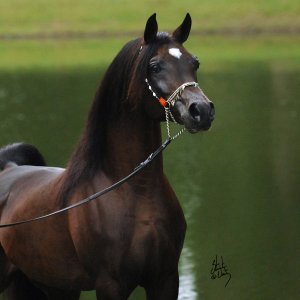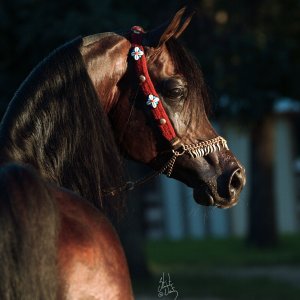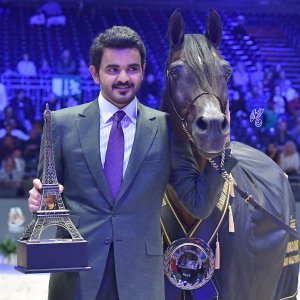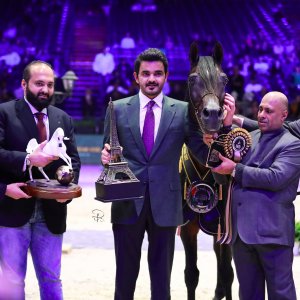 Tributes GAZAL AL SHAQAB - Aachen 2017
A special gift from Al Shaqab Stud...
The incredible legend Gazal Al Shaqab back to the arena of Aachen on the lead to Michael Byatt.
Moments like this can only incraese our passion for Arabian Horses.
Thank you!
Results
Reserve Champion Stallion
2005 US National Arabian Championships
Reserve Champion Stallion
2005 Scottsdale Arabian Horse Show
Reserve Champion Stallion
2004 Qatar International Arabian Championships
Gold Champion Stallion
2001 World Arabian Horse Championships 
Reserve Champion Stallion
2001 Qatar International Arabian Championships
Reserve Champion Stallion
2000 Qatar International Arabian Championships
Gold Champion Stallion
1999 Middle East International Championships
Gold Champion Stallion
1999 Qatar International Arabian Championships
Reserve Supreme Champion Male
Gold Champion Colt
1996 Qatar International Arabian Championships
Breeding info
Semen available
Fresh and Frozen
Contact info
Shipping info
Frozen semen: Al Shaqab agents
Fresh semen: Giacomo Capacci Arabians
Price
8.000 €