AJA JUSTIFIED
| | |
| --- | --- |
| Age/Sex | Stallion |
| Date of Birth | |
| Colour | Grey |
| Bloodline | Mixed Blood |
| Breeder | Aja Arabians |
| Trainer | Privilege SFQ |
AJA JUSIFIED is a European Triple Crown Stallion. In 2010 he won all the big three shows in the Arabian show scene in one year: All Nation's Cup in Aachen, European Championship and the World Championship in Paris. 
Sired by the great WH Justice (Magnum Psyche x Vona Sher-Renea), and out of Aja Beneja (FS Bengali x G Estarreja), Aja Justified created waves for the right reasons from the moment he was born.
He was the next step in the Aja Arabians programme, and the arrival of this special colt did not disappoint. He claimed the Junior Male Championship titles in Frankfurt and Ströhen and the Reserve Junior Male Championship titles in Wels and Towerlands. He ended his season with a Top Five at the European Championships and did not return to the show-ring again until he was three years of age, when he took the All Nations Cup's Gold Junior Colt Championship title and followed this up with a unanimous European Championship and finally, the jewel that secured him a Triple Crown – the World Championship.
Aja Justified then spent time at Athbah Stud, being bred to the amazing mares there before returning home. Later, he went to stand in the US at Michael Byatt Arabians before being leased to Ajman Stud. He was then sold to Ronen Braver from Israel. Currently, Aja Justified is a statuesque stallion and is still captivating audiences. His progeny have also excelled, including Aja Europa (European Champion Yearling Filly and Reserve Junior Female Champion at the UK International) and Aj Noor Kwestura.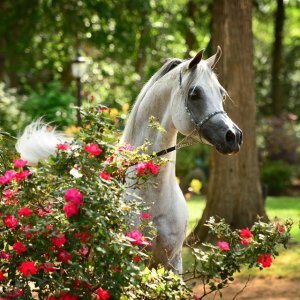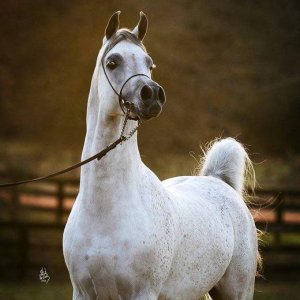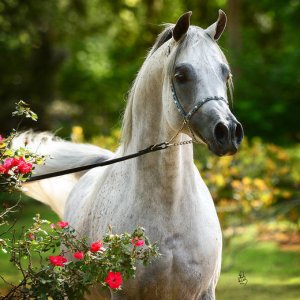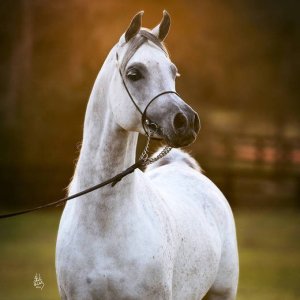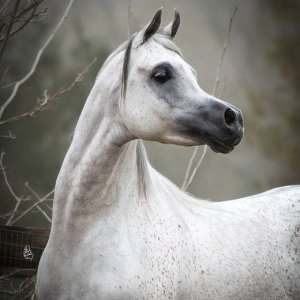 Results
Silver Champion Senior Stallion
2015 Verona European Championship
Gold Champion Senior Stallion
2015 Bruges Arabian Horse Show
Silver Champion Senior Stallion
2015 Dubai International Arabian Horse Championship
Top 10 Stallions & Most Beautiful Head
2015 Paris Arabian Horse World Championship
Bronze Champion Senior Stallion
2015 Aachen All Nations Cup
Gold Champion Senior Stallion
2015 Abu Dhabi International Arabian Horse Championship
Gold Champion Junior Colt
2010 Paris Arabian Horse World Championship
Gold Champion Junior Colt
2010 Aachen All Nations Cup
Breeding info
Semen available
Fresh and Frozen