AL BAYDAA STUD
Kafr Hakim - El Mansoris – Abo Roaf Gizah - Egypt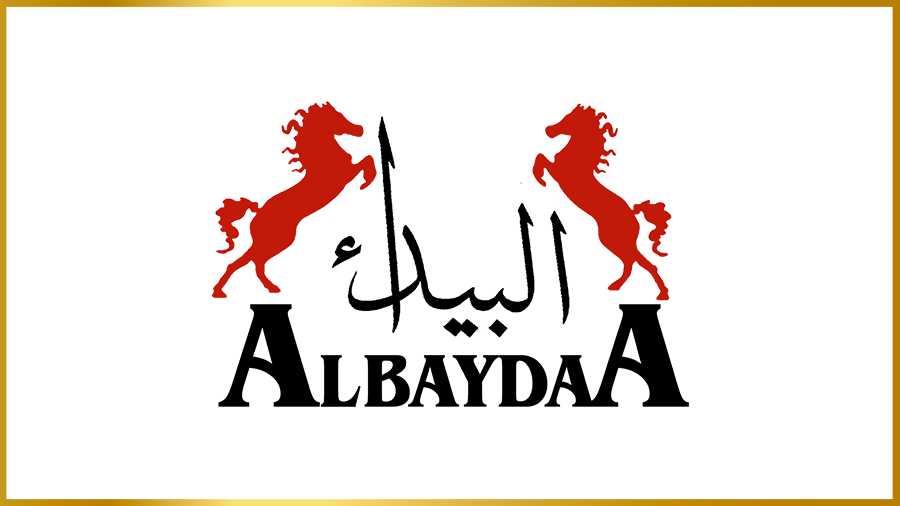 Owner
Ahmed El Talawy
Trainer
Raphael Curti
Handler
Raphael Curti
Bloodline

Mixed Blood

Straight Egyptian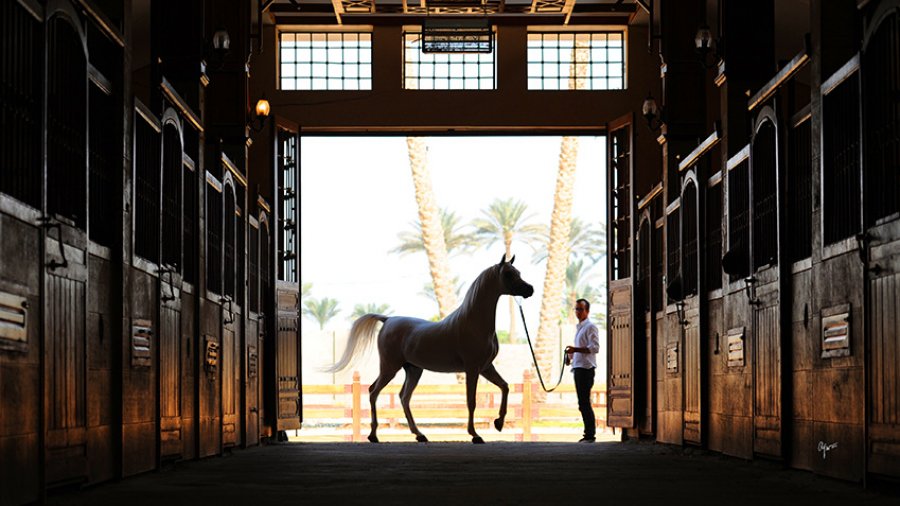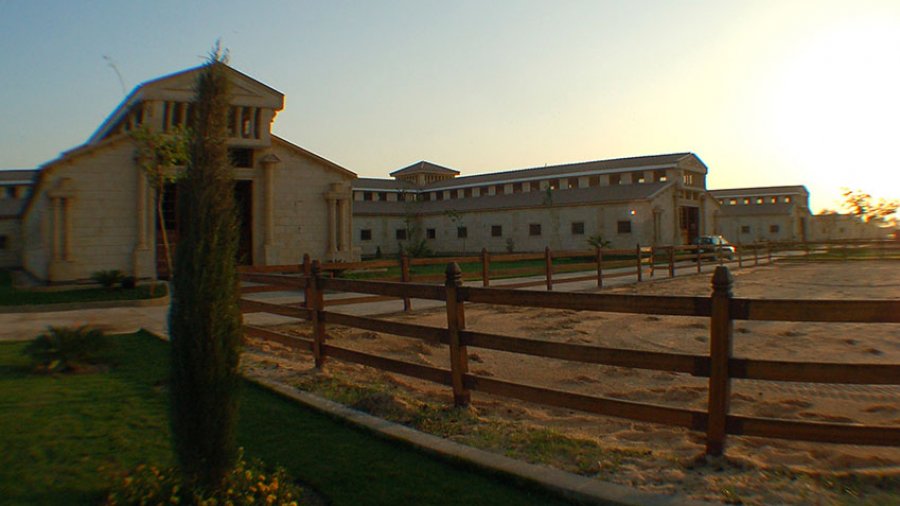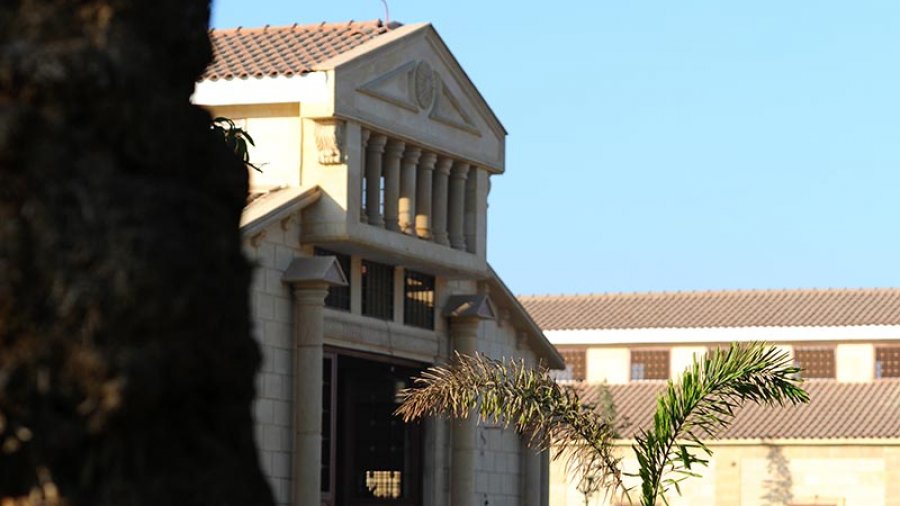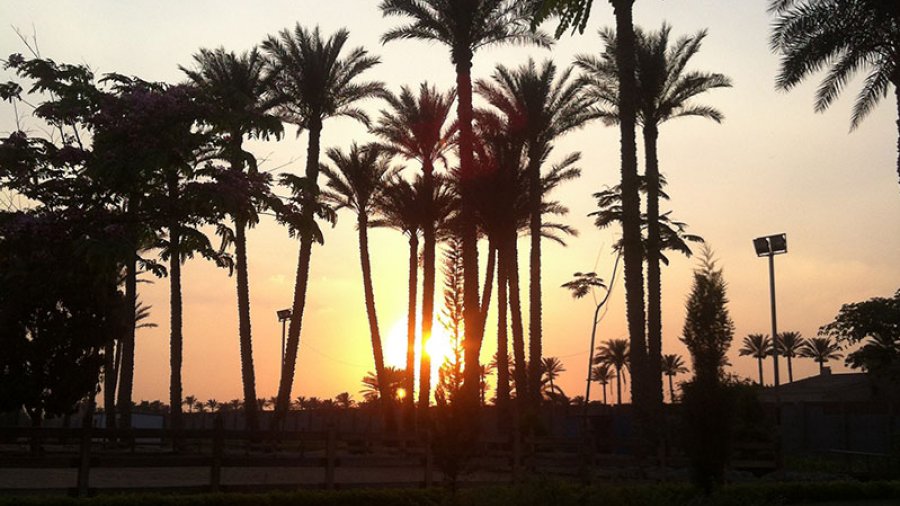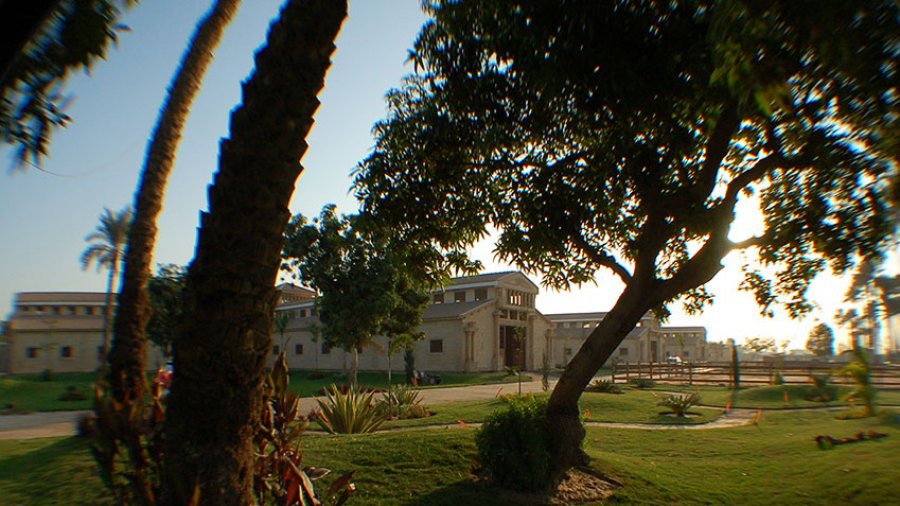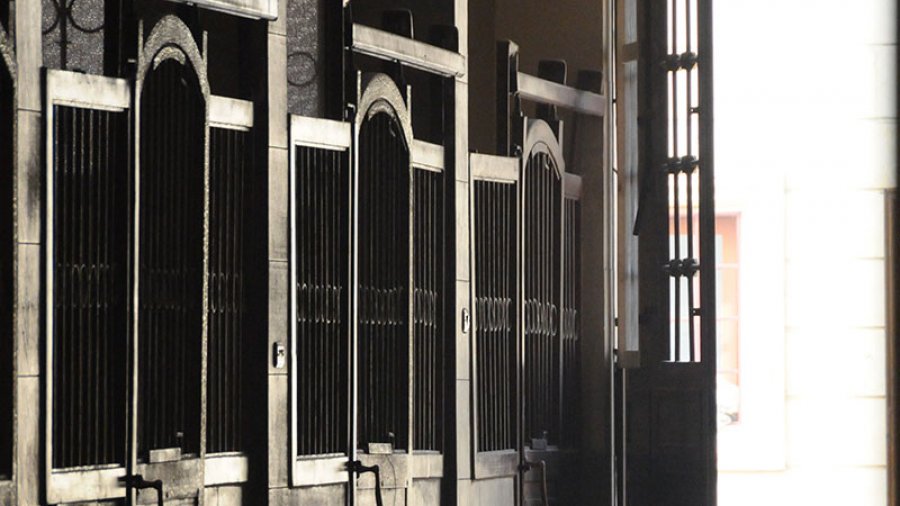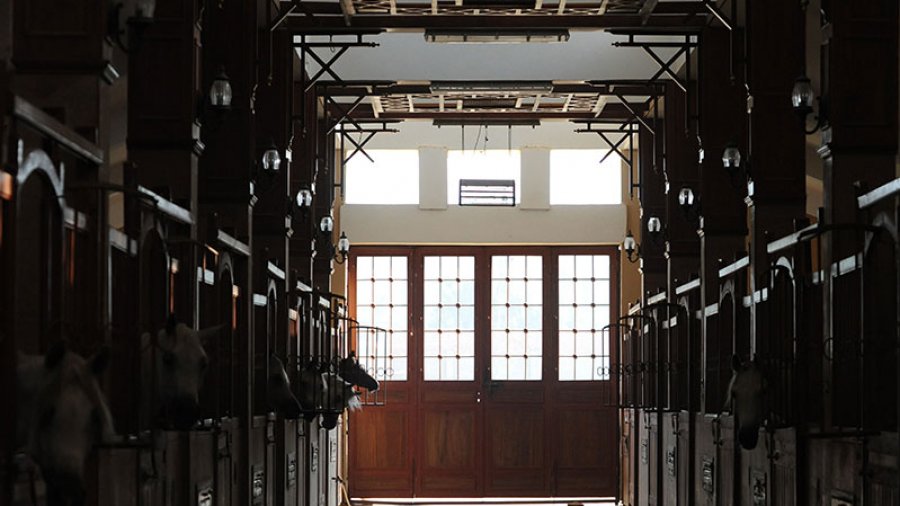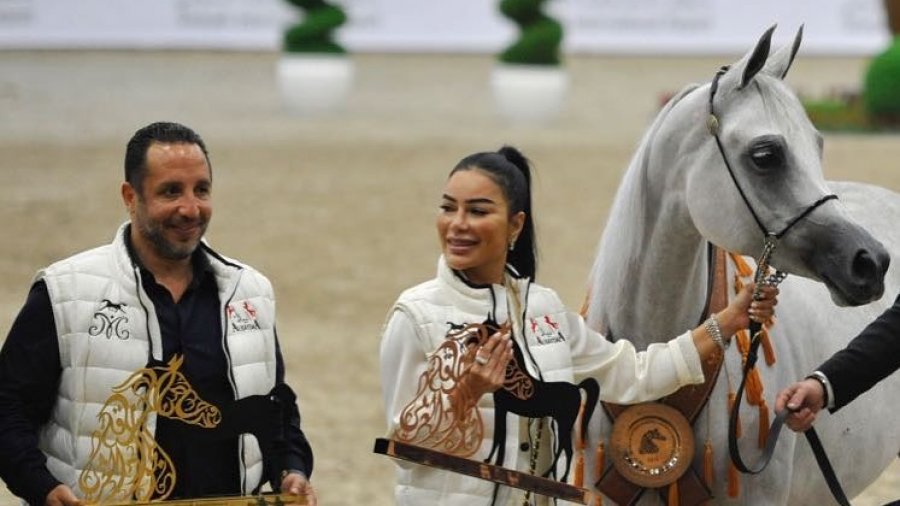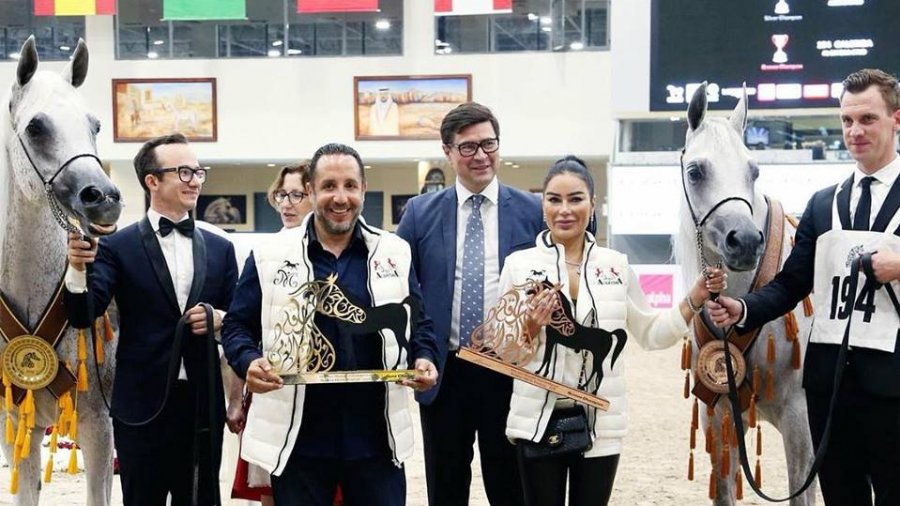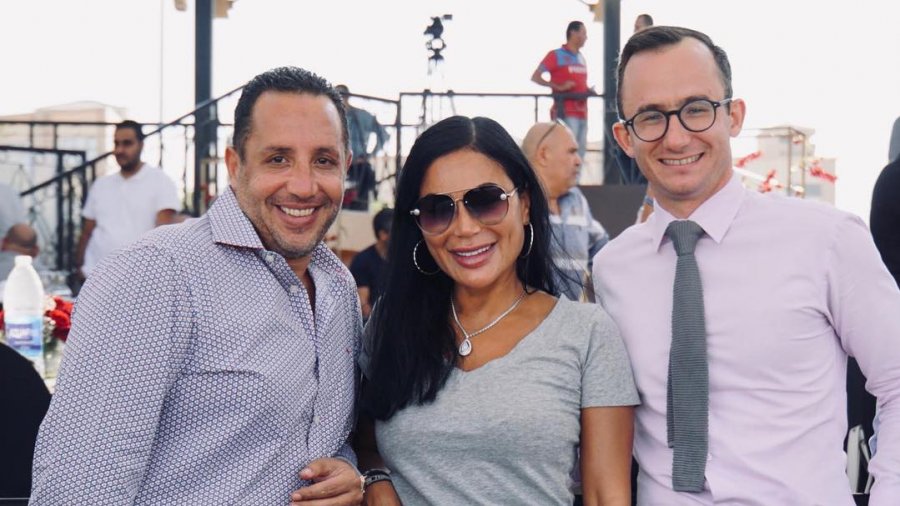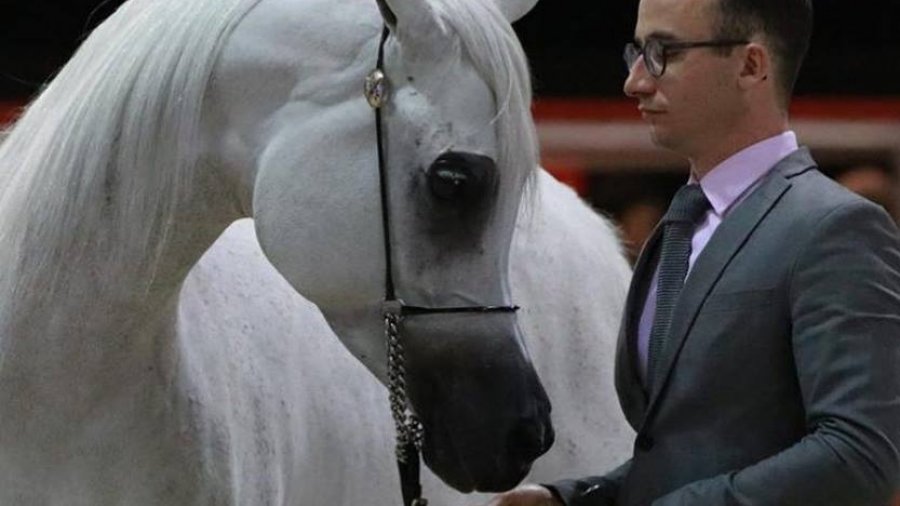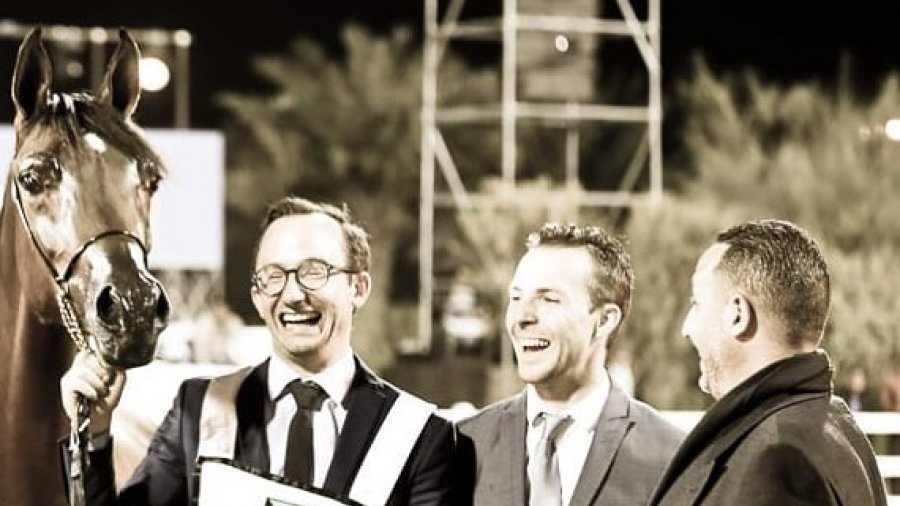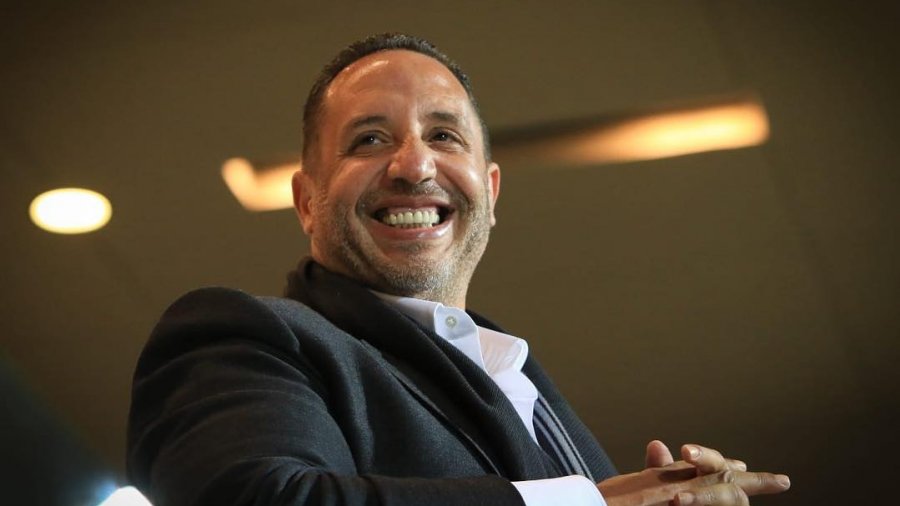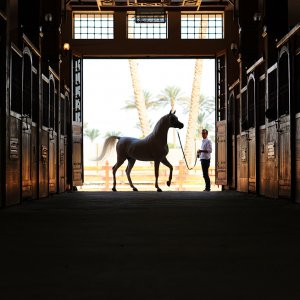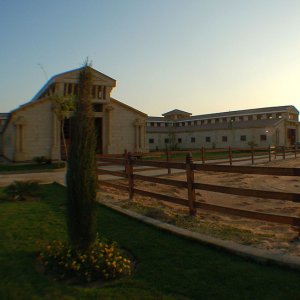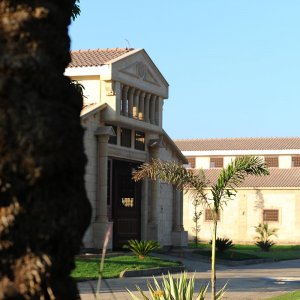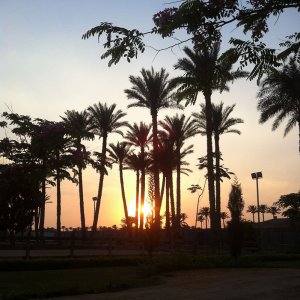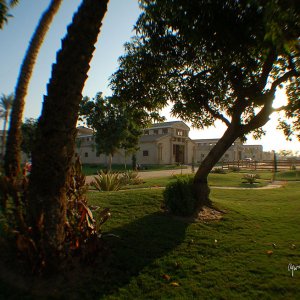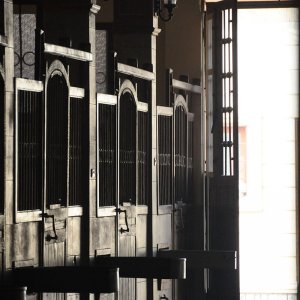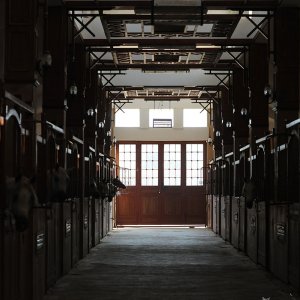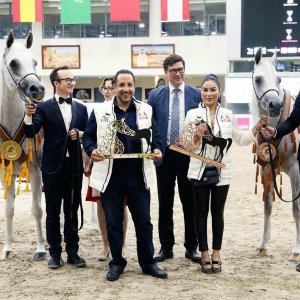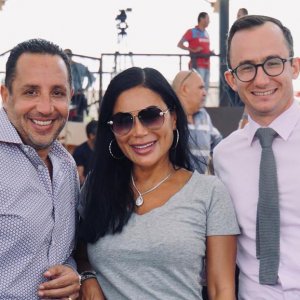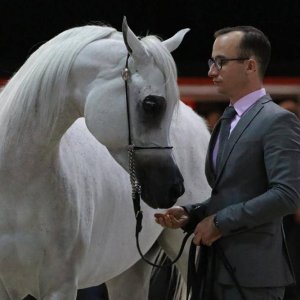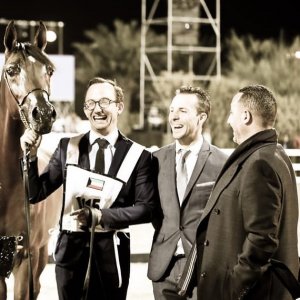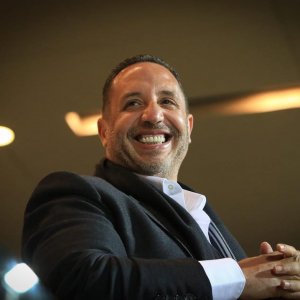 Al Baydaa Stud for Purebred Arabians is located between the arms of the Great Pyramids and the Pharaonic civilization. In that great civilization - which has baffled the world over the centuries by the beauty and ambiguity and still has so many puzzles that haven't been resolved so far - have raised the horses of Al Baydaa Stud. This context provided those horses with beauty and noble descency.
Those horses have now become a reflection of this ancient civilization.
The current Al Baydaa farm has now new magnificent installations and a breeding program that is obtaining excellent results in the show ring. Horses of both Egyptian and mixed lines born in the Al Baydaa stud are successful and with their highly-trained staff we are sure they will become one of the outstanding studs in Egypt.
Services
E.T LABORATORY
The laboratory specializes in:
Equine reproduction
Artificial insemination
Freezing and preparation of semen and embryo transfers.
The team is made up of highly-specialized vets, as well as their skilled assistants and beautiful recipient mares, which make the service they provide very efficient.
Latest news
PHARAOH HBV IS BACK HOME!
The beautiful stallion Pharaoh HBV co-owned with HBV Arabians (Brazil) is back at Privilège Arabians in Belgium.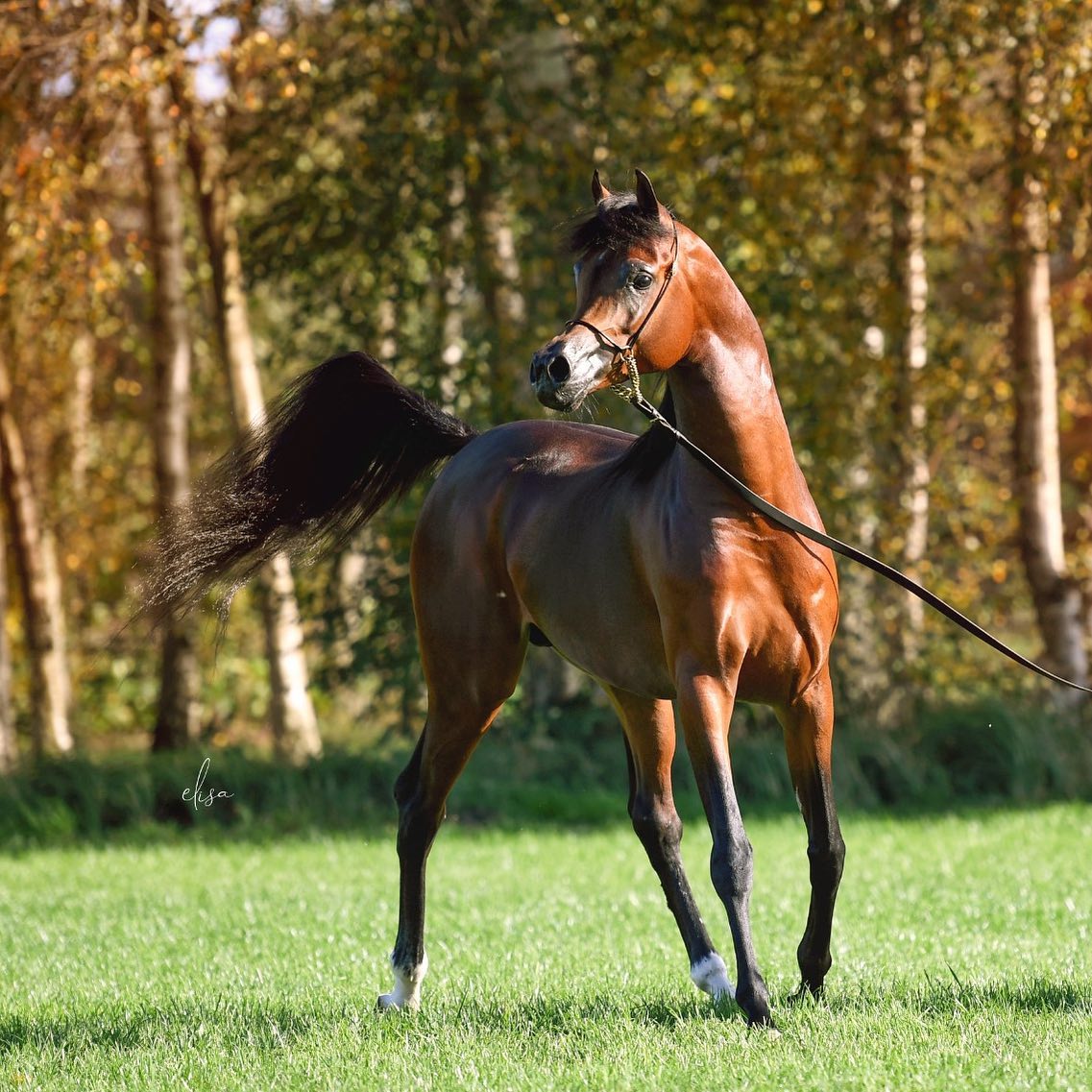 INTRODUCING ERAH ALBAYDAA
Albaydaa proudly introduces ERAH ALBAYDAA (Pharaoh HVB x Endra by Ekstern).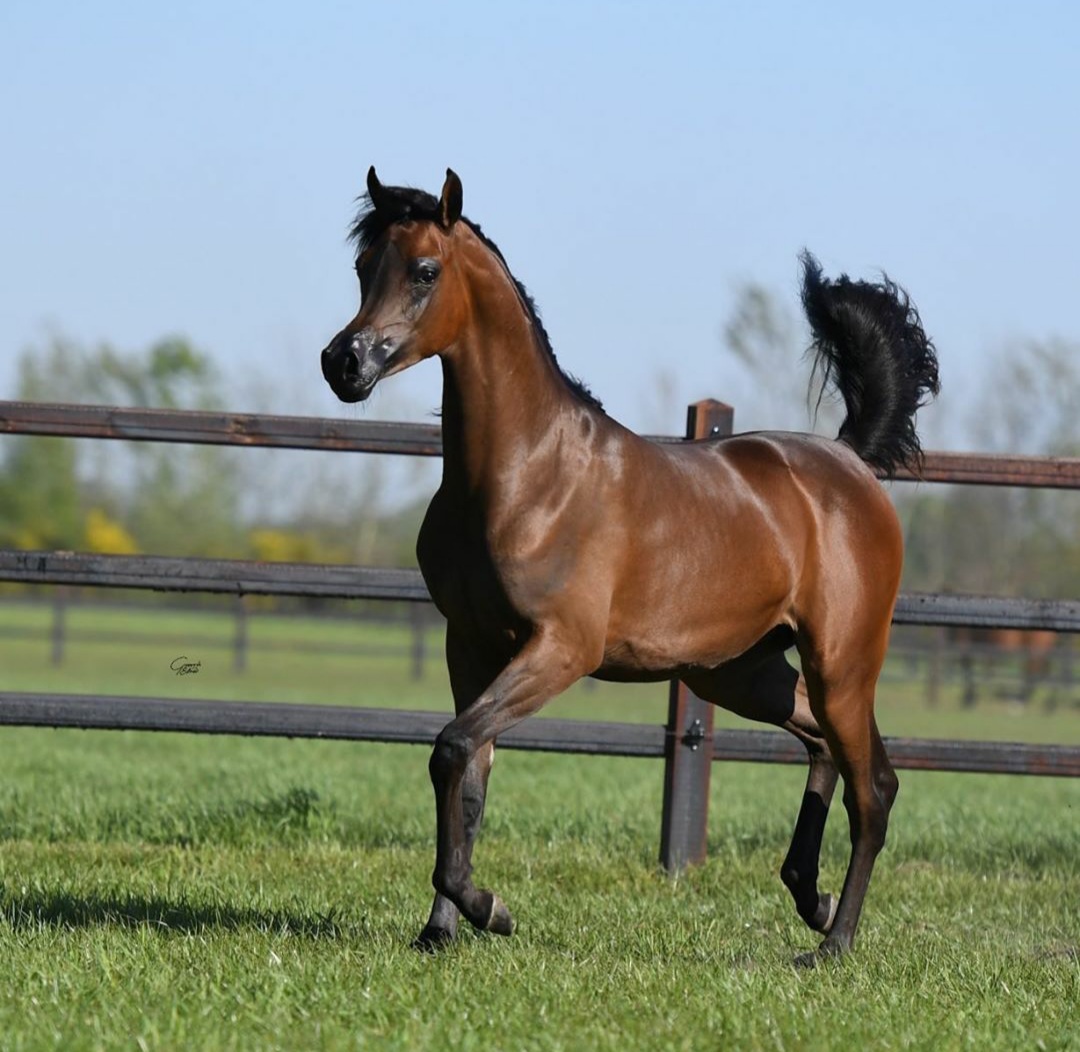 THREE STALLIONS ON LEASE
SAHER ALBAYDAA (Tallahsman x Ansata bin Shahrezad), MOAIZ ALBAYDAA (Ezz Ezzain x Magda Saqr) and KENZ ALBAYDAA (Jamil Al Rayyan x Kareema Saqr) will be respectively on lease to Ajmal Stud (Kuwait), Ariela Arabians (Israel) and Hanaya Stud (Switerzland).
KAIS ALBAYDAA to ALBIDAYER STUD
Albidayer Stud welcomes the Straight Egyptian World Champion *Kais Albaydaa to UAE!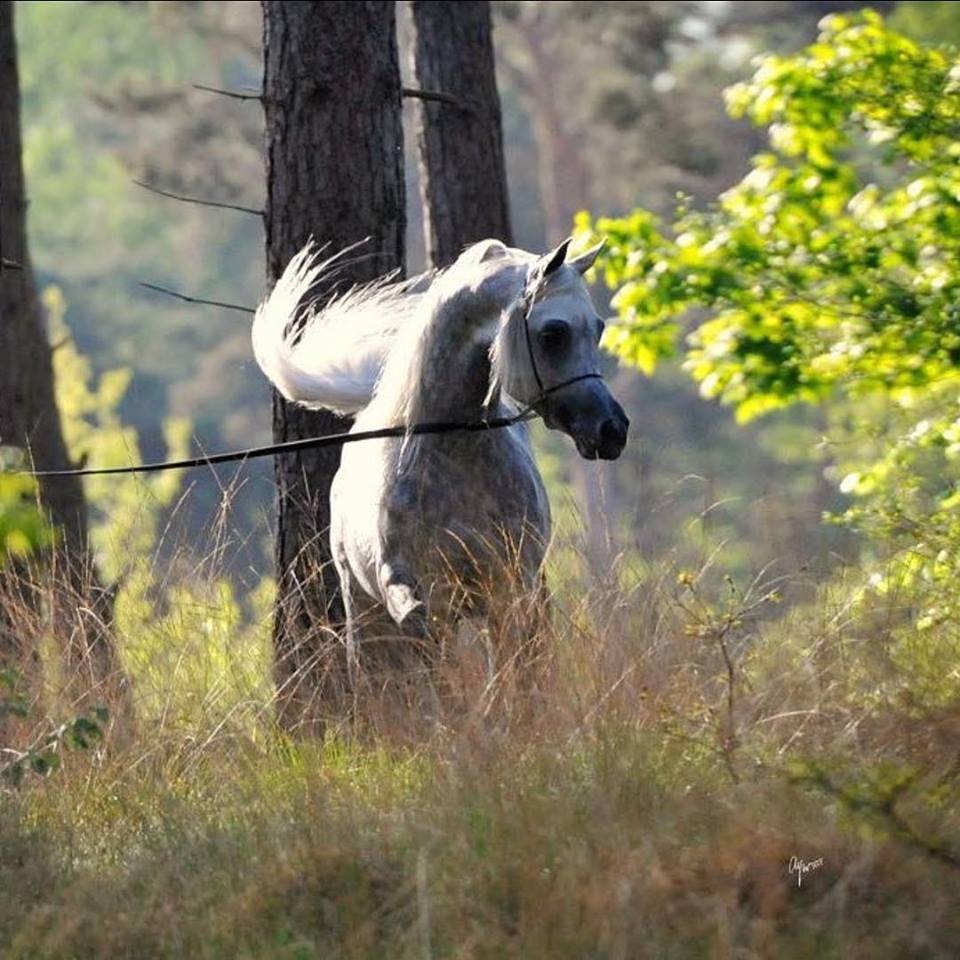 HOMEBRED COMPETING IN BRAZIL!
We proudly announce that our homebred colt TURKI ALBAYDAA (RFI Farid x Turkiz AA) will be competing at the Brazilian National 2019 with Privilege by Dagmar Gordiano.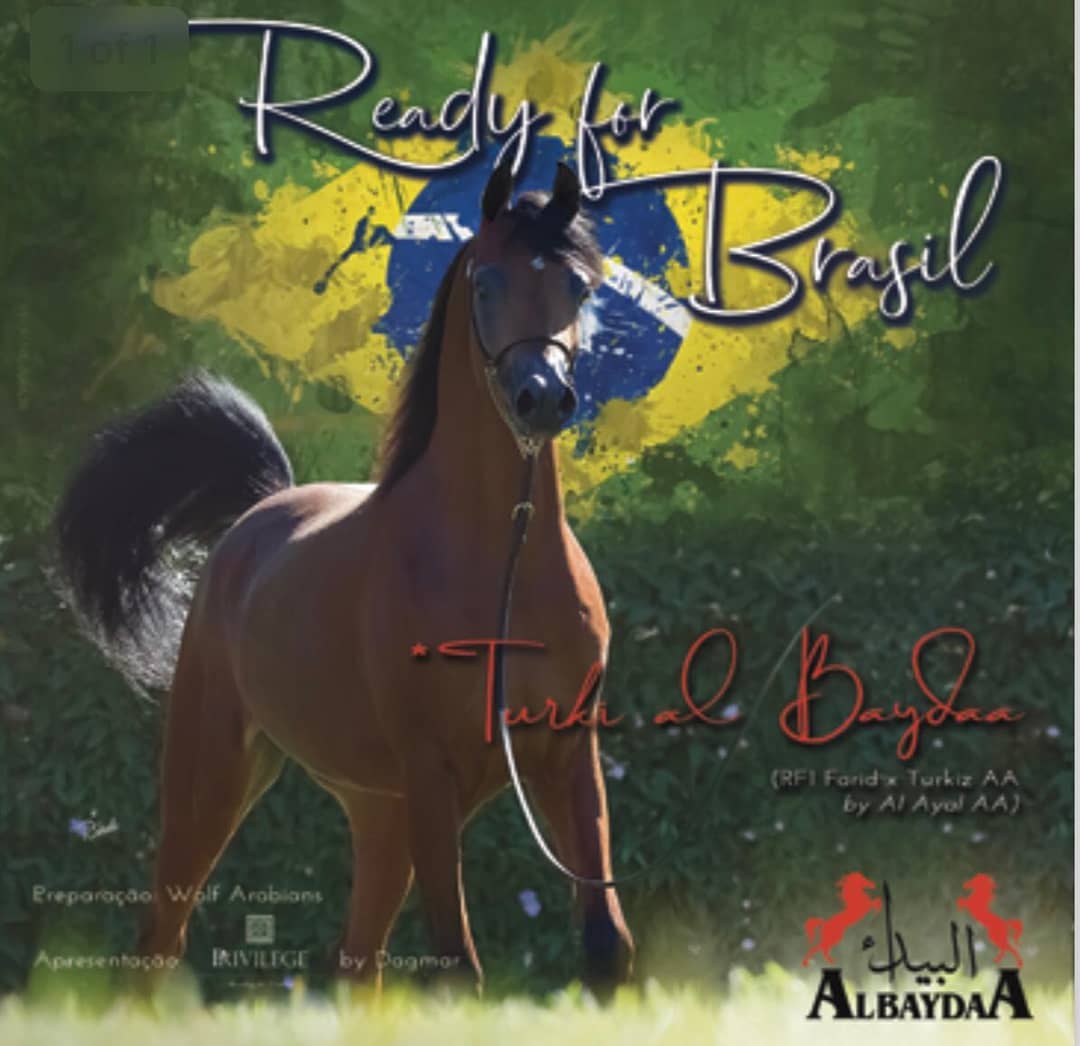 MY VISION AA - GOLD CHAMPION YEARLING FILLY IN MENTON 2019
The last gift from the eternal The Vision HG! My Vision AA (by Jyar Meia Lua) conquered the Gold Champion Yearling Filly medal in Menton proudly showing for Al Baydaa Stud. Congratulations!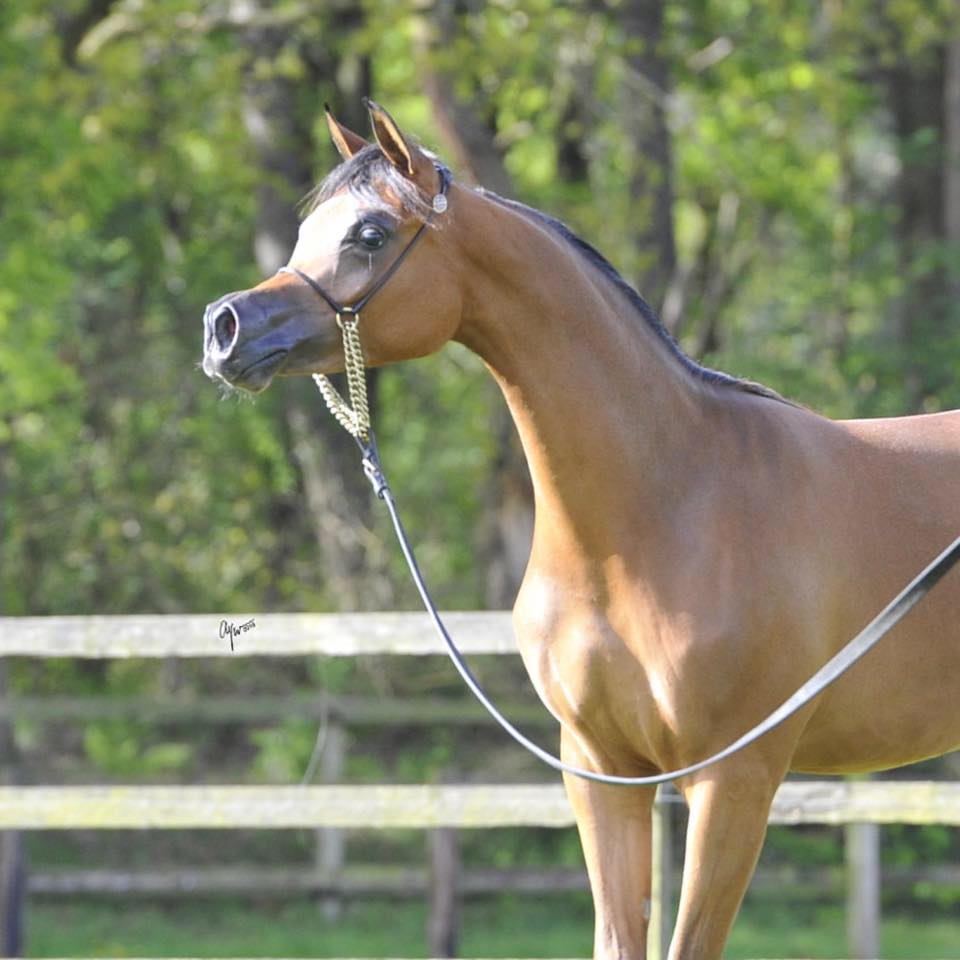 INTRODUCING A NEW MEMBER!
Al Baydaa Stud is delighted to introduce you Zara Al Baydaa, a 2019 Grey Filly by Raoud Albidayer and out of their precious Zennyatta!
AL BAYDAA STUD ACHIEVEMENTS at the Kuwait International Show 2019
Let's discover Al Baydaa Stud's achievements at the Kuwait International Arabian Horse Festival 2019:
AIJANA OS made a wonderful job, winning the GOLD MEDAL as a Senior Mare and reaching the Highest Score of the Show 
TURKI AL BAYDAA is no exception, achieving the SILVER MEDAL as a Yearling Colt. What a bright future awaits this colt!
AJA ANGELO, confirming his great level, was awarded the GOLD MEDAL as a Senior Stallion.
Congratulations to Al Baydaa Stud, the handler Raphael Curti and everyone involved!
EMANDORIA - WORLD PLATINUM FEMALE TITLE
EMANDORIA was shown for the last time at the Arabian Horse World Championship 2018 in Paris and she was awarded the special trophy of WORLD PLATINUM MARE. Congratulations to Al Baydaa Stud, Michalow Stud and Privilege on this unique success!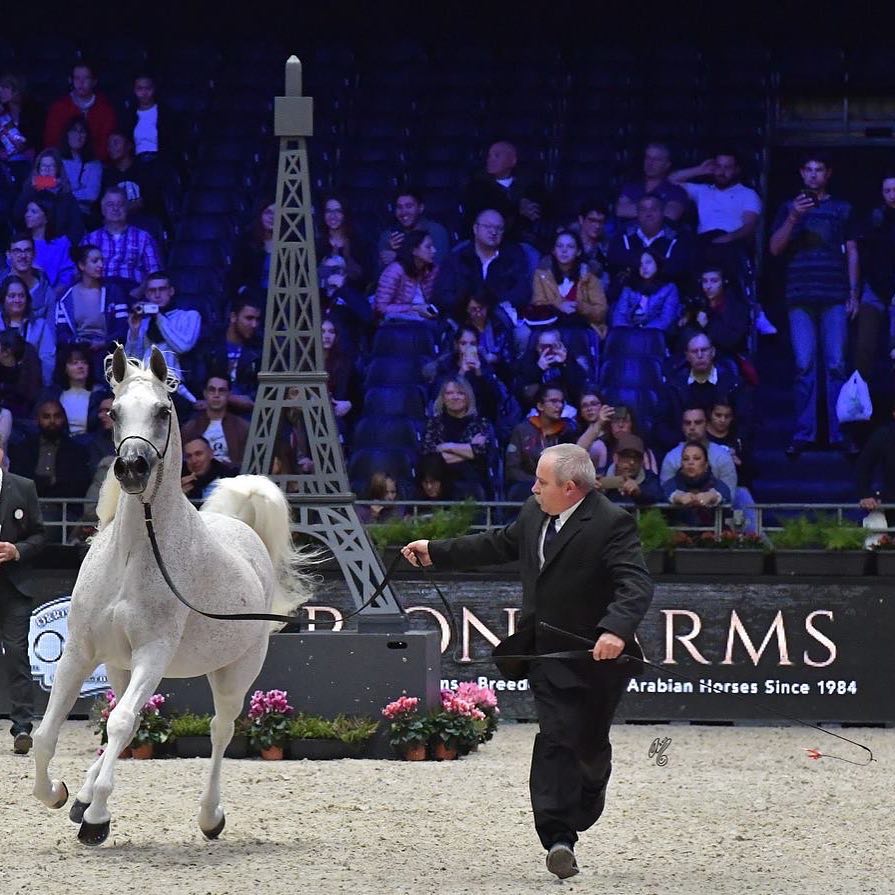 AL BAYDAA ACHIEVEMENTS at the Egyptian Event 2018 in Cairo
Congratulations to Al Baydaa Stud and everyone involved in the following results at the Egyptian Event 2018 in Cairo:
NOUF AL BAYDAA (Al Sheikh Obaied x Nagham Al Baydaa, by Jamil Al Rayyan): Gold Champion Junior Filly;
NAYEL AL BAYDAA (Moez Al Baydaa x Noor Al Baydaa, by Jamil Al Rayyan): Gold Champion Junior Colt;
SAFWAN AL BAYDAA (Kasem Sakr x Sodfa El Gabry, by Jamil Al Rayyan): Reserve Champion Junior Colt;
HALA AL BAYDAA (Jamil Al Rayyan x Gawaher Al Baydaa): Reserve Champion Junior Mare;
NAGHAM AL BAYDAA (Jamil Al Rayyan x Magda Sakr): Bronze Champion Junior Mare. 
TURKI AL BAYDAA - Gold Champion at the Arabian Futurity Europe 2018!
Congratulations to TURKI AL BAYDAA (RFI Farid x Turkiz AA), achieving the GOLD CHAMPION COLT FOAL title at the Arabian Futurity Europe 2018 in Aachen! Congratulations to everyone involved in this great success, especially his breeder and owner Mr. Talawy and Privilege SFQ!
*NEW ENTRY*
SABEH AL SALHIA (Ansata Nile Echo x Mareeka) has just arrived at Al Baydaa Stud in Egypt, joining their beautiful collection of horses! Many congratulations to Al Baydaa Stud, Privilege SFQ and Al Salhia!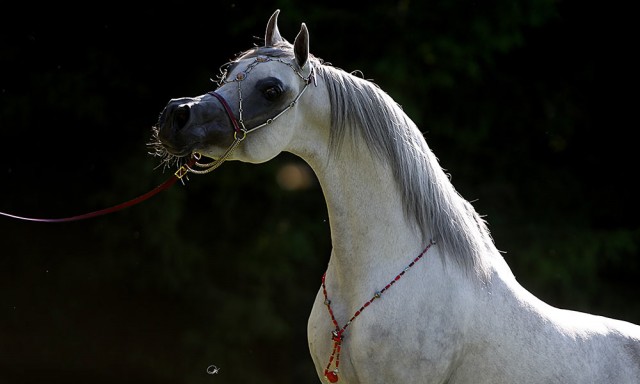 Results
Gold Champion Yearling Filly
MY VISION AA - 2019 Menton Arabian Horse Show
World Reserve Champion Junior Filly
MADINAT ALBAYDAA - 2017 Paris World Championship
World Bronze Champion Yearling Filly
MADINAT ALBAYDAA - 2016 Paris World Championship