Home to the World's most beautiful Arabian Horses
AJMAN STUD
Ajman - UAE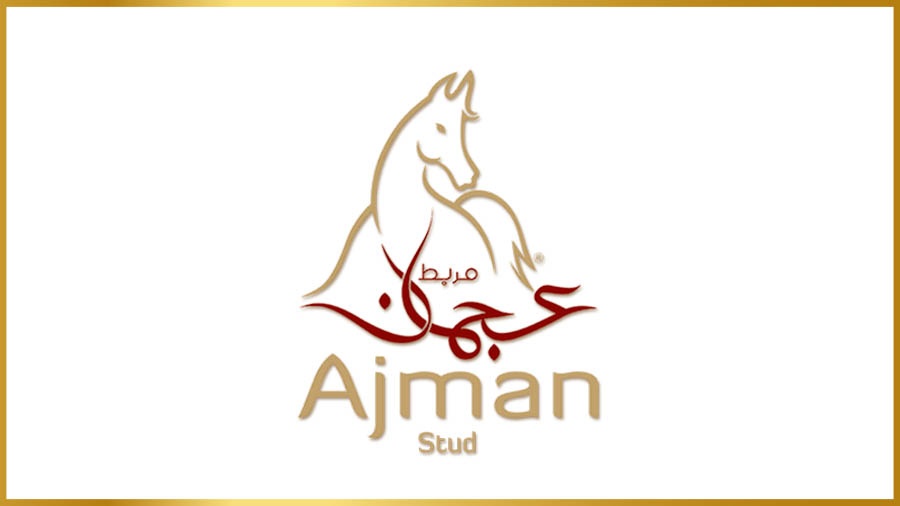 | | |
| --- | --- |
| Owner | Sheikh Ammar bin Humaid Al Nuaimi |
| Handler | Frank Spoenle, Rhodri Jones |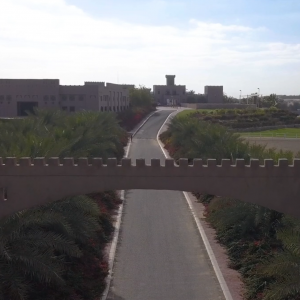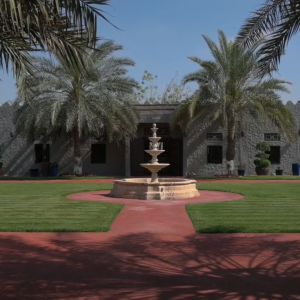 Located just 30km away from the city of Ajman in the United Arab Emirates, the Ajman Stud is a tranquil oasis outside the hub of city life. Founded in 2002 by Sheikh Ammar bin Humaid Al Nuaimi, the Crown Prince of Ajman, the stud has grown in size and beauty with each passing year. With Sheikh Ammar personally interested in every horse on the farm, and with his clear passion and dedication to the breed, it is with little wonder that Ajman Stud has gone on to be an internationally recognised farm, and one that enjoys international success.
Ajman Stud is the most successful private breeder in the history of the Paris World Championships. Between 2004 and 2019, the stud has had thirteen outright Champions, as well as ten reserve or bronze placings. This is no small achievement for any owner, and is all the more delightful as three of these champions have been bred by Ajman Stud themselves. The feat is all even more remarkable as the Ajman Stud was only founded in 2002, and to have achieved such success in such a short time is noteworthy. 
There is little doubt that this is just the first in what will be a long line of superstars, and that the AJ prefix will continue to reign supreme in the show-rings for many years to come.
Latest news
AJ KAFU to ARIELA ARABIANS
Ajman Stud is thrilled to announce that their homebred Champion AJ KAFU (Shanghai EA x AJ Kahayla) will spend the next two breeding seasons at ARIELA ARABIANS in Isreal where he will stand at public stud for all breeders in Israel.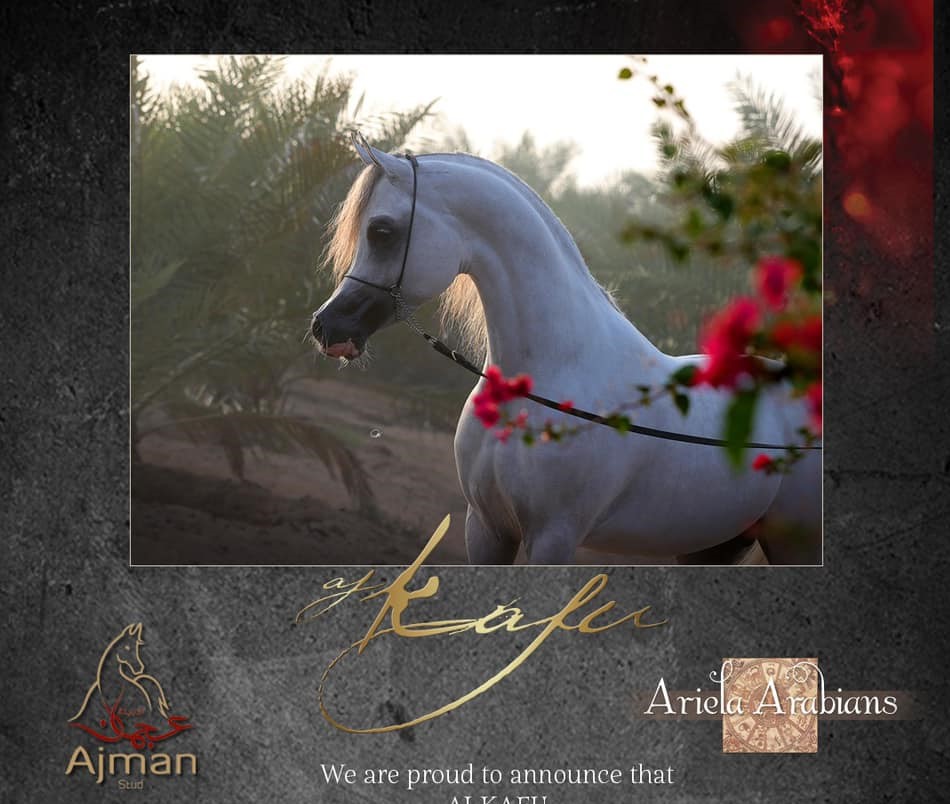 AJ PORTOFINO to SAMJAD STUD
Ajman Stud wishes Samjad Stud and AJ Portofino (Vervaldee x Magic Jamilla) a bright future as they treasure his sons and daughters and the memories created together.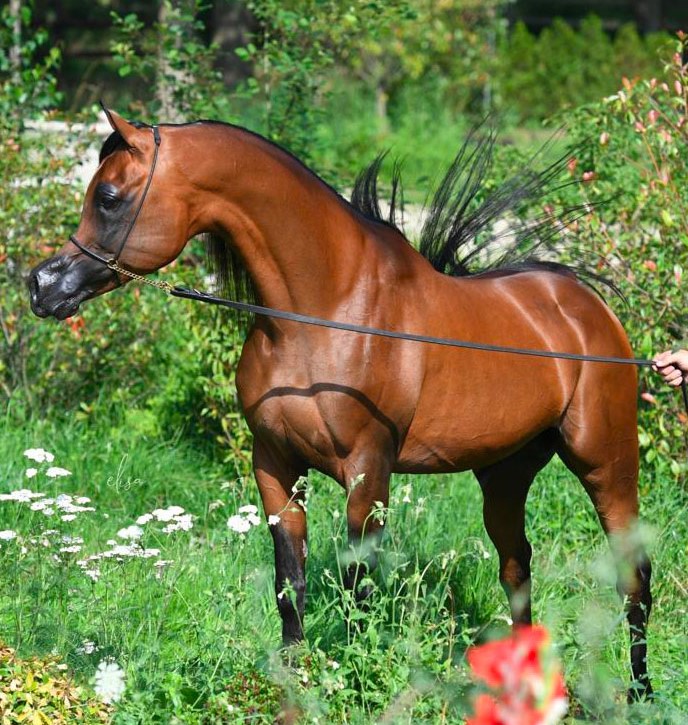 * NEW ADDITION - EMERALD J *
Emerald J, son of the two living legends *QR Marc and *Emandoria owned by Christine Jamar in Belgium, goes to Ajman! Young and dynamic producer of champions, after leaving his home for Saudi Arabia and Israel, in recent past, Emerald J heads to the land of Ajman where he will cover the extraordinary mares of Ajman Stud.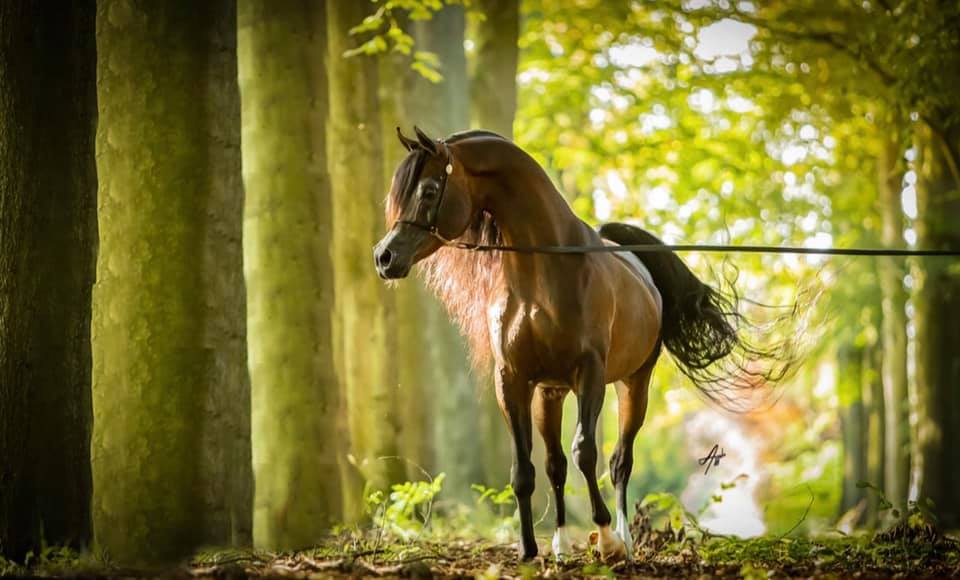 FOALING SEASON IN FULL SWING
It is with great pride that Ajman Stud introduces this precious little filly out of AJ MARDAN's very first foal, AJ ADAB (ex. Anette Moniscione) by the Champion maker, WH JUSTICE! We are sure she will keep up with the beauty of her illustrious sisters!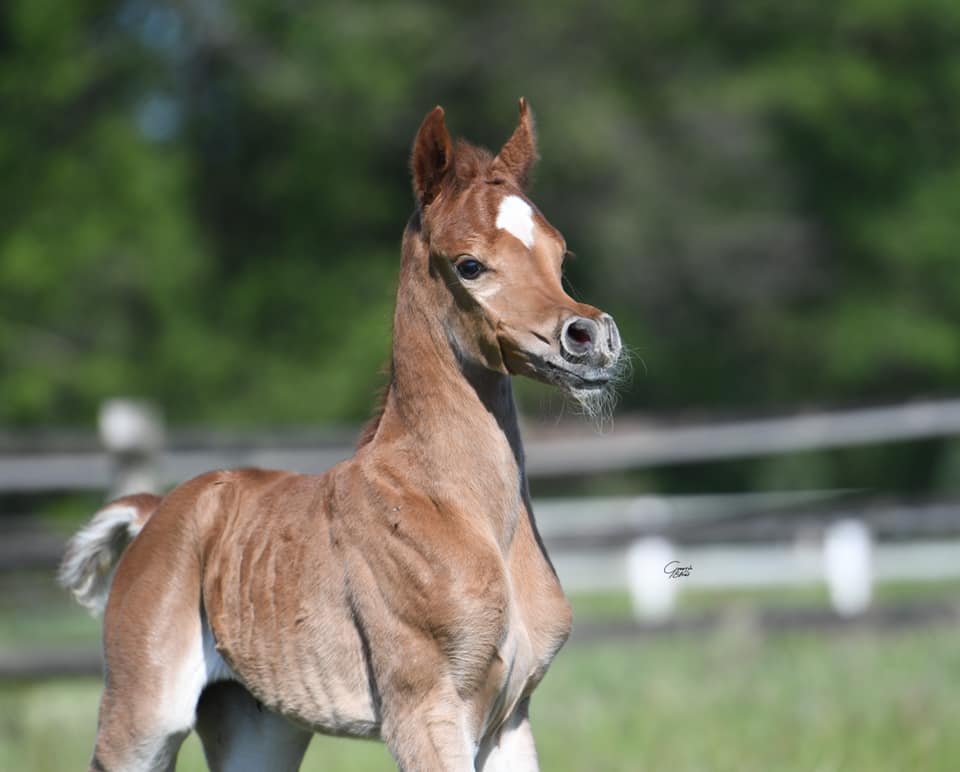 AJMAN STUD ACHIEVEMENTS at DUBAI 2020
Here's the results of a very successful show in Dubai:
1) AJ AL BRRAQAH 5 - Gold Champion Yearling Filly
2) AJ SAMARA - Gold Champion Junior Filly
3) AJ TARIM - Silver Champion Senior Mare
4) ADMIRAAL - Bronze Champion Junior Colt
5) AJ KAFU - Silver Champion Senior Stallion
Congratulations!
HAPPY BIRTHDAY KWESTURA!
HAPPY 25th BIRTHDAY to the One & Only KWESTURA! She is as beautiful as ever, charismatic, powerful and opinionated and enjoys a serene life at Frank Spönle Show Training.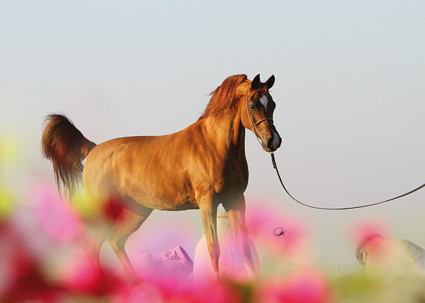 SHANGHAI E.A. SUCCESSES IN 2019
SHANGHAI E.A. (WH Justice x Salymah E.A.) spread his magic through the show rings in 2019, captivating everybody worldwide. A parade started in Menton and Aachen with the Gold Champion Senior Stallion medals and culminated in Paris winning the World Silver Champion title, alongside Frank Spönle. A great Show Season for an Unforgettable Champion.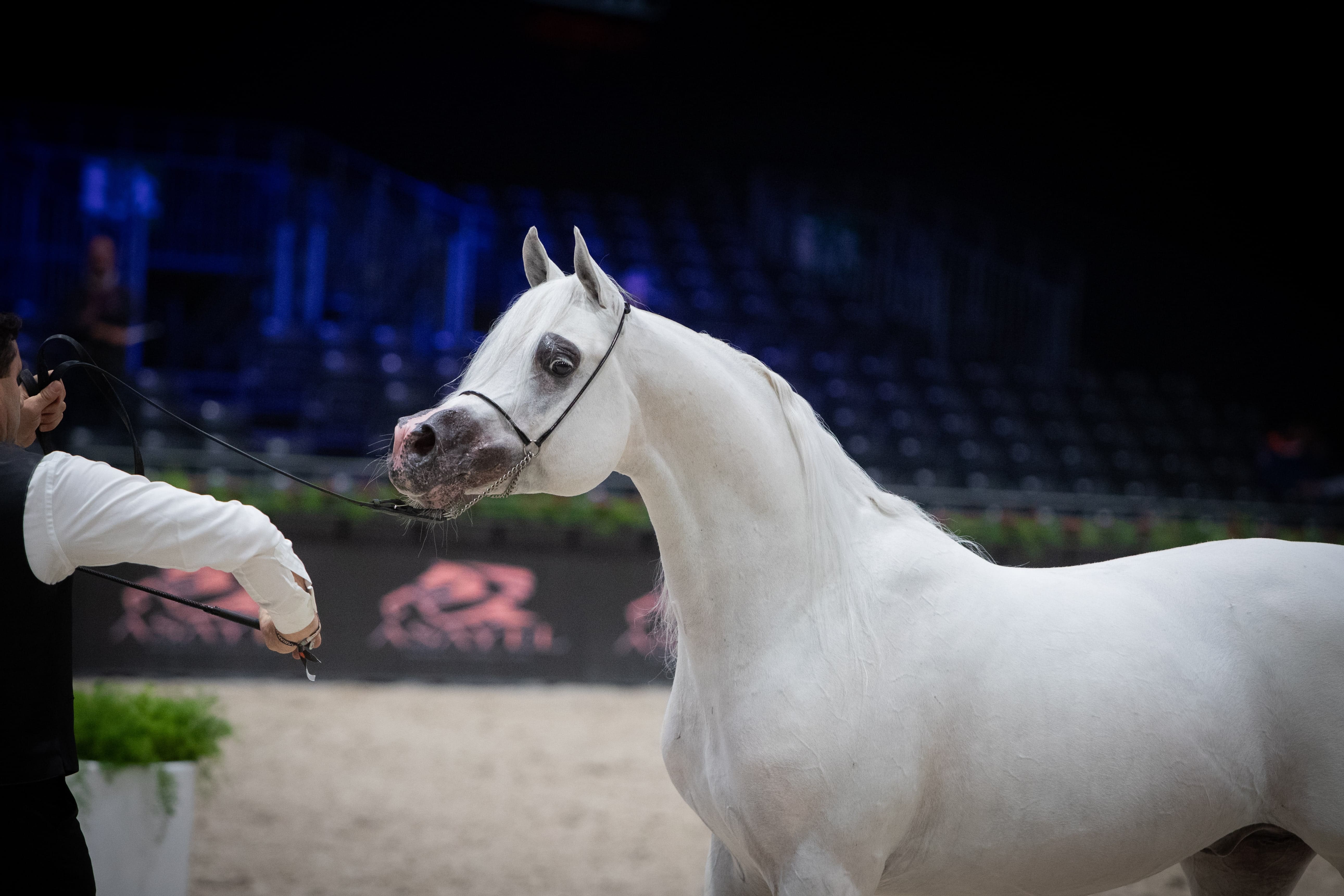 Results
Silver Champion Senior Stallion
AJ KAFU - Dubai Arabian Horse Show 2020
Gold Champion Junior Filly
AJ SAMARA - Dubai Arabian Horse Show 2020
Gold Champion Yearling Filly
AJ AL BRRAQAH 5 - Dubai Arabian Horse Show 2020
World Silver Champion Senior Stallion
SHANGHAI EA - Paris Arabian Horse World Championship 2019
Gold Champion Senior Stallion
SHANGHAI EA - Aachen All Nations Cup 2019
Gold Champion Yearling Filly
HDM BELLA CIAO - Aachen All Nations Cup 2019
SILVER CHAMPION YEARLING FILLY
HDM BELLA CIAO - AHO World Cup 2019
Gold Champion Senior Stallion
SHANGHAI EA - Menton Arabian Horse Show 2019
Gold Champion Senior Mare
AJ KAFU - Dubai Arabian Horse Show 2019
World Gold Champion Yearling Filly
AJ SAMARA - Paris Arabian Horse World Championship 2018
World Gold Champion Yearling Colt
ADMIRAAL - Paris Arabian Horse World Championship 2018
World Gold Champion Junior Filly
HDM MARIA APAL - Paris Arabian Horse World Championship 2018
World Silver Champion Junior Colt
AJ KAFU - Paris Arabian Horse World Championship 2018
World Gold Champion Junior Colt
GALLARDO J - Paris Arabian Horse World Championship 2016
World Gold Champion Yearling Colt
AJ AZZAM - Paris Arabian Horse World Championship 2015
World Platinum Champion Mare
KWESTURA - Paris Arabian Horse World Championship 2014
World Unanimous Gold Champion Junior Filly
AJ SAWAHI - Paris Arabian Horse World Championship 2013
World Gold Champion Senior Mare
EMANDORIA - Paris Arabian Horse World Championship 2013
World Gold Champion Yearling Colt
ANTARIS OS - Paris Arabian Horse World Championship 2013