ABHAA ARABIANS
Al Wafrah (Kuwait)
Owner
Ahmad Abdulaziz Al Babtain
Handler
Paolo Capecci, Rhodri Jones
Bloodline

Mixed Blood

Straight Egyptian While much of Kuwait and its neighbouring countries are covered in desert sands, the city of Wafra, nestled in the far south against the Saudi Arabian border, is surrounded by fertile soil and lush farmland. Underground lakes provide the water source for growing produce and nourishing the pastureland for horses and other livestock. It was the perfect location for Ahmad Abdulaziz Al Babtain to pursue his lifelong dream of raising Arabian Horses and he founded Abhaa Arabians in 2012. 
The name of the farm is an homage to the Straight Egyptian breeding farm of the same name. Located in Saudi Arabia, it was established by Al Babtain's close cousin and very good friend, Saud Al Babtain in 2006. It was an easy choice to keep the name in the family, especially because Ahmad Al Babtain's motivation to have horses in the first place came from his father. He explains, "In my childhood, my father bought for me an Arabian horse - then it became a passion! So, when I finished my studies, I started to live my passion by founding Abhaa Arabians. I started with the horses that had Straight Egyptian bloodlines close up in the pedigrees, but after two years, I changed my mind to use all Straight Egyptian lines". 
The breeding philosophy of the farm is to find solid, good-bodied mares with excellent pedigrees, then add refinement and other qualities by focusing on the pedigree match with correct stallions. Al Babtain's vision is to continue to breed toward the ideal Arabian horse. There are over 25 horses in the Abhaa herd, each one of them are specially selected to support Al Babtain's vision without restricting a variety of Straight Egyptian bloodlines. 
One broodmare that stands out among the foundation mares is Bint Farid Nile Moon (Farid Nile Moon x Bint Farid, by Anaza El Farid). She is not only the dam of 2016 Czech National Champion Stallion, DHS Tahrir, she is also the dam of one of Ahmad Al Babtain's finest homebred fillies, 2017 Straight Egyptian Gold World Champion Junior Filly, AB Faridah. 
Ahmad Al Babtain continues to build towards his vision of the ideal Arabian. "I have just added a stallion, Ibn Farida Sakr, a beautiful Tallahsman son out of Farida Sakr", Al Babtain explains. He plans to use the horse on his own mares, as well as offering him at stud to the public.
If all goes according to plan, this will be the next successful chapter in the story of Abhaa Arabians, Kuwait.
Latest news
AB JANA - Bergamo Gold Champion Yearling Filly
Congratulations on a great win for the homebred AB Jana (Cavalli x VA Janette) at the Bergamo International B Show with Paolo Capecci.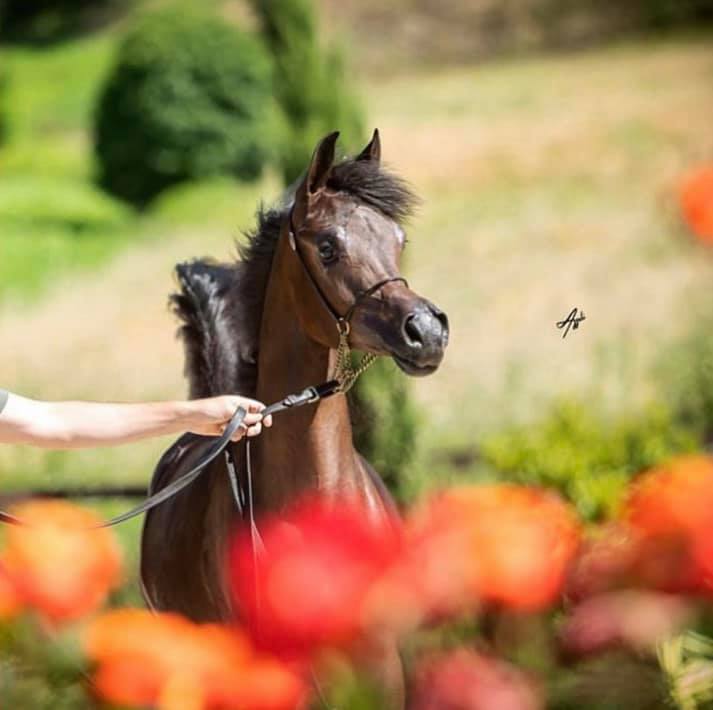 STROHEN 2020 ACHIEVEMENTS
Congratulations to Abhaa Arabians on their two gold medals in the Senior classes with D RAFA and D KAHEEL at the Strohen Int. B Show 2020.
BAVIERA HVP WORLD CHAMPION!
The title everybody dreams of. BAVIERA HVP conquered the most coveted title worldwide in Paris alongside Paolo Capecci. Amazing performance and a priceless achievement for Abhaa Arabians.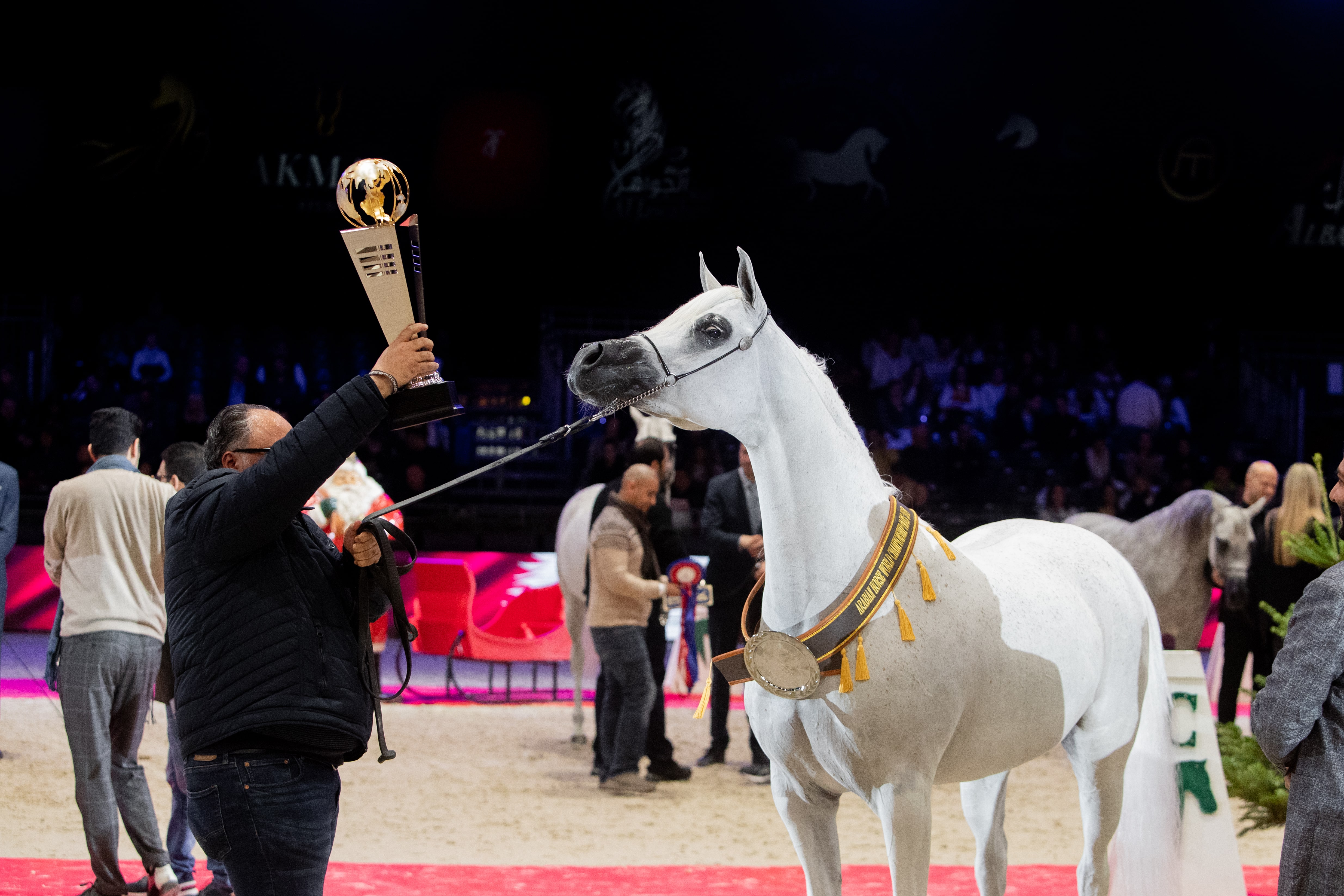 MENTON 2019 ACHIEVEMENTS
Great results for Abhaa Arabians alongside Paolo Capecci at one of the most prestigious shows in the Arabian horse circuit:
 
BAVIERA HVP - Silver Champion Senior Mare
SULTAN AL ZOBARA - Bronze Champion Senior Stallion
Congratulations on the success!
WELS INTERNATIONAL B SHOW 2019
Congratulations to D KAHEEL, SILVER CHAMPION JUNIOR COLT at the Wels International B-Show 2019!
* PRISCILLA OS ACHIEVEMENTS 2019 *
Congratulations to PRISCILLA OS achieving the great medals:
GOLD CHAMPION JUNIOR FILLY at the MILAN INTERNATIONAL B SHOW 2019, alongside Paolo Capecci;
SILVER CHAMPION JUNIOR FILLY at the PRAGUE INTERCUP, alongside Toader Iacoban.
Congratulations to everyone involved!
* BAVIERA HVP *
Abhaa Arabians welcomes the Multi-Champion BAVIERA HVP!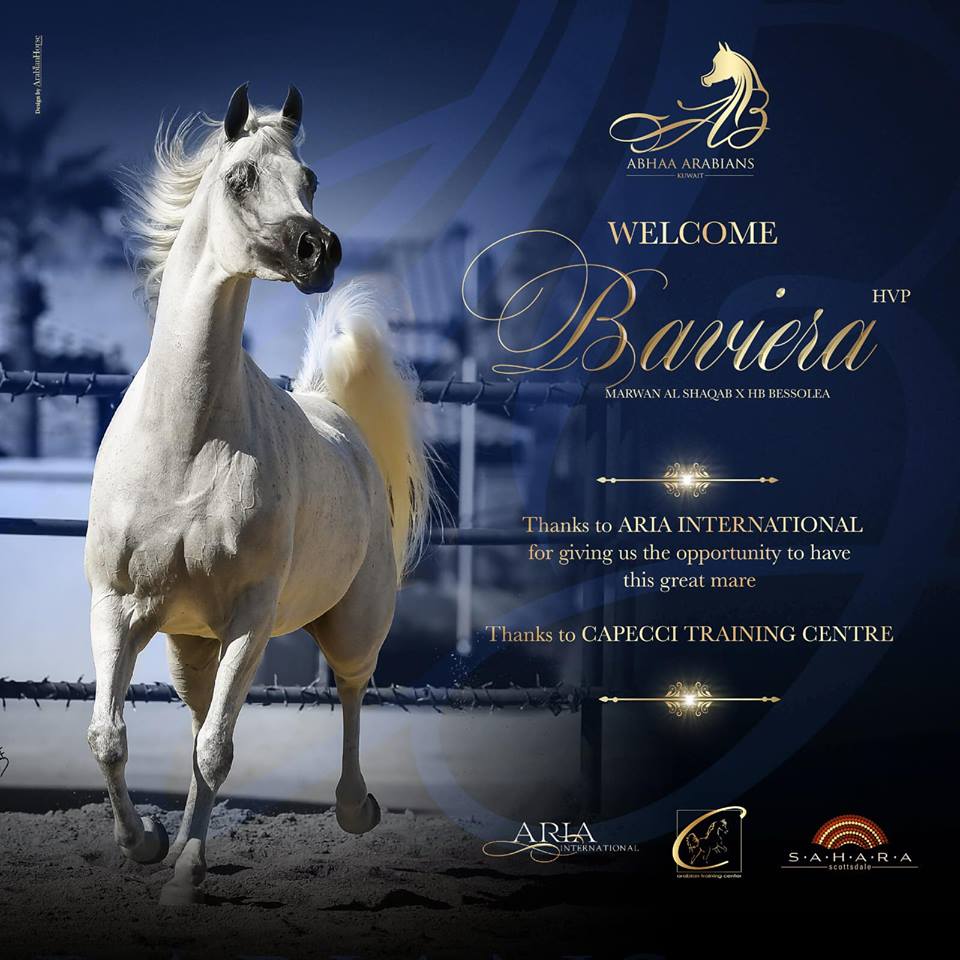 KUWAIT STRAIGHT EGYPTIAN ALL NATIONS CUP 2019
Congratulations on these great achievements:
AB DALIYA: Gold Champion Yearling Filly;
AB DEEM: Bronze Champion Yearling Filly;
ASINAAT SA: Silver Champion Junior Filly.
KUWAIT INTERNATIONAL ARABIAN HORSE FESTIVAL 2019
Congratulations to D KAHEEL, who was awarded the BRONZE MEDAL as a JUNIOR COLT at the Kuwait International Arabian Horse Festival 2019!
7th KUWAIT'S ARABIAN HORSE BREEDERS SHOW 2019
Congratulations to AB MUHRA, who was awarded the SILVER MEDAL as a JUNIOR FILLY at the 7th Kuwait's Arabian Horse Breeders Show 2019.
*NEW ENTRY*
New addition: let's welcome the jewel of Al Muawd Stud - NORMA AL MUAWD (RFI Farid x AV Dalia) - to Abhaa Arabians!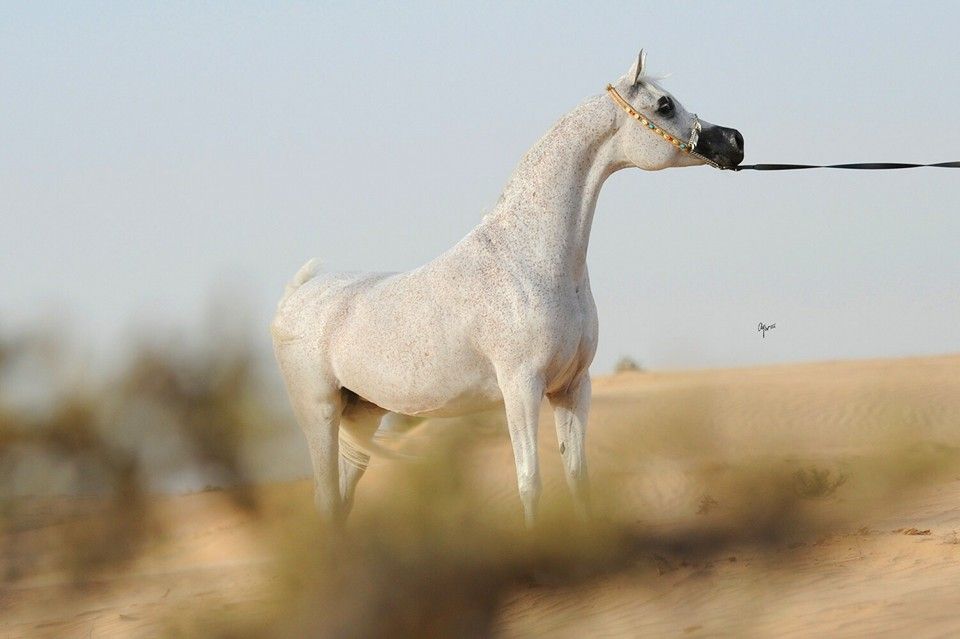 SULTAN AL ZOBARA SPECIAL TROPHY awarded to ANOOD AL NASSER at the Arabian Horse World Championship 2018!
SULTAN AL ZOBARA SPECIAL TROPHY was awarded to the best type mare in the Championship: ANOOD AL NASSER! Congratulations on this great achievement!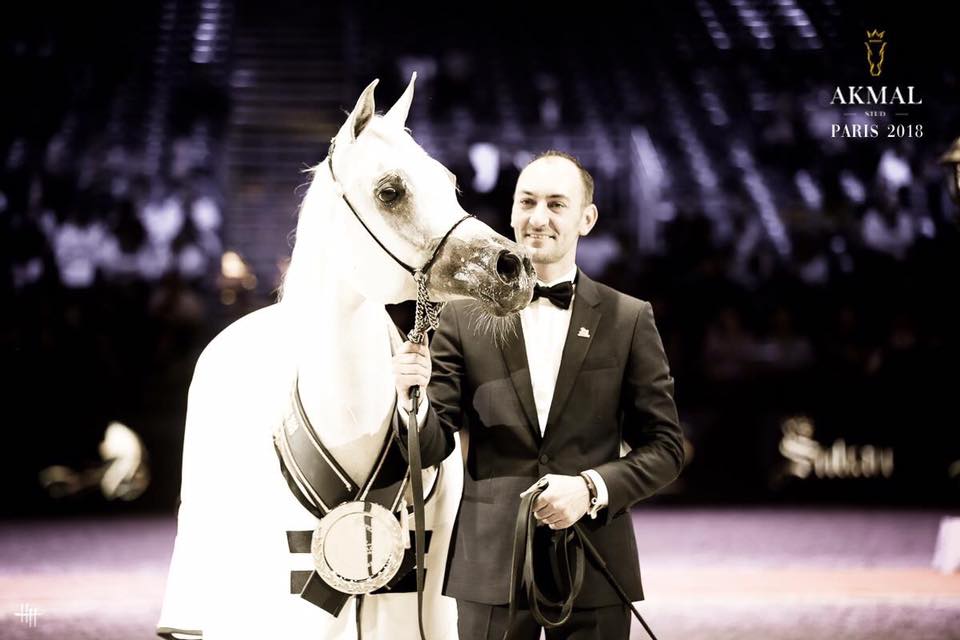 Results
GOLD CHAMPION SENIOR STALLION
D KAHEEL (Strohen Int. B Show 2020)
GOLD CHAMPION SENIOR MARE
D RAFA (Strohen Int. B Show 2020)
WORLD GOLD CHAMPION SENIOR MARE
BAVIERA HVP (Paris World Championship 2019)
SILVER CHAMPION SENIOR MARE
BAVIERA HVP (Menton Arabian Horse Show 2019)
BRONZE CHAMPION SENIOR STALLION
SULTAN AL ZOBARA (2019 Menton Arabian Horse Show)
BRONZE CHAMPION JUNIOR COLT
D KAHEEL (2019 Kuwait International Arabian Horse Festival)
SILVER CHAMPION JUNIOR COLT
FUERTE (2017 Paris Arabian Horse World Championship)
GOLD CHAMPION JUNIOR FILLY
AB FARIDAH (2017 Vermezzo Straight Egyptian World Championship)
Team
| | |
| --- | --- |
| Training Center | Capecci Arabian Training Center (arabiantrainingcenter@gmail.com) |