Latest Shows
PRAGUE INTERCUP 2021
Live again with us some of the best performances from one most beautiful European shows - the Prague Intercup, taking place on September 18 and 19.
Find it out
Straight Egyptians
FANATICAA
A Beauty beyond Compare, carrying the flag for proud owner AL WATAN STUD on the lead of Miles Buckley.
Watch her video
Welcome to
AL DAWLA ARABIANS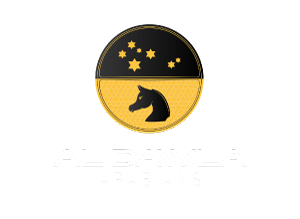 An ambitious breeding program coming from Australia, home to the International Champion Stallion RHR Heir of Marwan. Meet Al Dawla Arabians, proudly owned by Diaa Kara Ali.
Discover the farm
Latest productions
MOZN ALBIDAYER - Al Wajba Stud
She is here! MOZN ALBIDAYER reached Europe in all her splendour. Watch how we envision her beauty!
Watch the video
Racing World
AL SHAHANIA STUD - The Amir Sword 2021
Enjoy Al Shahania Stud writing a new great chapter of their story of success! This time at HH The Amir Sword 2021, one of the greatest horse races worldwide.

Watch it
Documentaries
ARABIAN SIRE LINES

Enjoy our four-episode journey into some of the most successful sire lines in the world of Arabian Horses. MORAFIC, PADRON, MONOGRAMM and AJMAN MONISCIONE with some unique archive footage of them and their offspring that have conquered the world.
Discover more
Master productions
CONNECTIONS - THE MOVIE
Through history, through the centuries CONNECTIONS never fade.
Arabian Insider & Al Shaqab Stud present you our master production, starring the 7 WORLD CHAMPION STALLIONS bred and owned by Al Shaqab: Al Adeed Al Shaqab, Gazal Al Shaqab, Marwan Al Shaqab, Kahil Al Shaqab, Fadi Al Shaqab, Wadee Al Shaqab, Hariry Al Shaqab.
Watch the video
Documentaries
THE ARABIAN HORSE IN CHINA
A market waiting to be discovered, a land of boundless surprises, a culture rich in history. Arabian Insider travelled to China to show you a four-episode documentary about the Arabian horse in China. 
Discover more